RBI Annual Report UPSC: Relevance
GS 3: Indian Economy and issues relating to planning, mobilization, of resources, growth, development and employment.
RBI in news: Context
Recently, RBI has released the Annual report for 2021-22. Following are some of the key highlights of the annual report.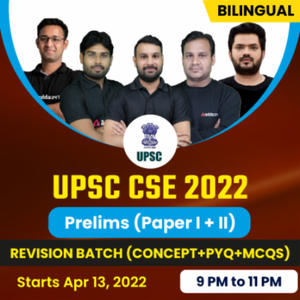 RBI Annual Report 2022: Key highlights
Bank frauds: RBI has said that bank frauds by banks and other financial institutions in value terms more than halved in 2021-22, despite the number of instances of fraud increasing.

The RBI data considers frauds of Rs 1 lakh and above only.

Fake currencies: After falling in 2020-21, counterfeit notes recorded a 10.7 per cent increase in 2021-22, with the Rs 500 denomination fake notes rising by 102 per cent. Similarly, fake notes of Rs 2,000 increased by 55% in 2021-22 over the previous fiscal year.
Economic recovery: The Indian economy renewed its tryst with the recovery from the pandemic in 2021-22, albeit interrupted by a virulent second wave of infections and a relatively milder third wave.

Country's growth prospects now essentially depend on how fast India can arrest the second wave of COVID-19 infections.

Inflation: The Russia-Ukraine conflict and the consequent spike in commodity prices has "overcast the outlook for inflation" in India as in the rest of the world.
WPI increase: The RBI said that the cost-push pressures from high industrial raw material prices, transportation costs and global logistics, and supply chain bottlenecks continue to impinge on core inflation. It means there is a risk of high wholesale price inflation (WPI) putting pressure on the retail inflation.
Dividend to government: The Reserve Bank of India (RBI) booked massive gains on its foreign currency sales and needed to provide much lesser for its reserves in 2020-21 (FY21), helping it to carve out a significant Rs 99,122-crore dividend for the government.
Decrease in core income: RBI's core earnings, or interest income from its rupee and foreign exchange assets, were up just 2.3 per cent year-on-year in FY20, despite a 30 per cent rise in its assets during the same period due to the global decline in interest rates.
Increase in capital expenditure: The substantial increase in government capex outlay could crowd in private investment and propel a virtuous cycle, improving aggregate demand.
Read current affairs for UPSC