Eklavya Model Residential Schools UPSC: Relevance
GS 2: Welfare schemes for vulnerable sections of the population by the Centre and States and the performance of these schemes.
EMRS UPSC: Context
Recently, Ministry of Tribal Affairs has laid the foundation stone for construction of Eklavya Model Residential School (EMRS) at Nashik, Maharashtra to make quality education accessible to tribal students in remotest tribal hinterlands of Nashik, Maharashtra.
What is EMRS?
Eklavya Model Residential School (EMRS) is a Government of India scheme to establish model residential schools for Schedules Tribes(STs) across India.
It is one of the flagship interventions of the Ministry of Tribal Affairs, Government of India and was introduced in the year 1997-98 to ensure tribal students get access to quality education in the remote tribal areas.
Each school has a capacity of 480 students, catering to students from Class VI to XII.
10% of the seats of EMRS can be filled up by non-ST candidates (shall not exceed the total strength of 480).
Currently, 367 EMRS are functional in India.
National Education Society for Tribal Students (NESTS) as an autonomous body under the Ministry has been set up to provide overall support and policy directions to the schools in order to bring uniformity in the administration of the schools.
EMRS: Budget 2018-19
A separate Central Sector Scheme was carved out in 2018 to improve the geographical outreach of Eklavya Model Residential School (EMRS) to every block with more than 50% ST population and at least 20,000 tribal persons based on Census 2011 data.
Prior to 2018, 288 EMRSs were sanctioned under Article 275(1) of the Constitution, where grants are given to States by Ministry of Tribal Affairs.
A total of 740 EMRSs (288+ 452) would be sanctioned by 2022 based on provision of suitable land by the States.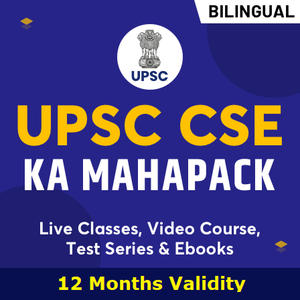 EMRS objectives
To provide quality residential schools for the promotion of education and ensure all round development of tribal students in all areas, habitations and diversified environment throughout the country.
To provide quality upper primary, secondary and senior secondary level education to ST and PVTG students in tribal dominated areas, along with extra-curricular activities, to enable them to access the best opportunities in education and to bring them at par with the general population.
Read current affairs for UPSC