Economic Impact of COVID Related School Closures- Relevance for UPSC Exam
GS Paper 2: Governance, Administration and Challenges- Issues relating to development and management of Social Sector/Services relating to- Health; Education.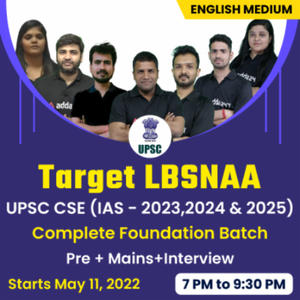 ADB Report on Learning Loss due to COVID in News
Recently, a new working paper was published by the Asian Development Bank (ADB), identifying extent of learning losses faced by children due to COVID-19 Pandemic.

ADB Paper is titled as 'Potential Economic Impact of COVID-19 related School Closures'.
Key Findings of ADB Report on Economic Impact of COVID Related School Closures
GDP Loss: The gross domestic product (GDP) of India would see the highest decline in South Asia due to learning losses for the young.

India is among the countries with the longest school closures during the COVID-19 pandemic.
In terms of absolute change, India experiences the highest GDP decline in South Asia, at about $98.84 billion in 2030.
In percentage terms, its GDP decreases by 0.34% in 2023, 1.36% in 2026, and 3.19% in 2030.

Potential Economic Impact: ADB report states that starting with a $10.5 billion dent in 2023, India's economy could take a nearly $99 billion hit by 2030, translating into a 3.19% reduction in GDP from the baseline growth trends.
Global share: India may account for over 10% of the global GDP decline of $943 billion estimated by the ADB on account of earning losses in 2030.

By 2030, jobs for skilled labour expected to decline by 1%, and unskilled labour by 2% in India.

Rural-Urban divide: ADB study notes that India has notable enrolment in secondary education and among students in rural areas. Pandemic-induced school closures have also been more extensive there.

Due to poor internet access and connectivity in rural areas, the poorest and second wealth quintile have been worst-hit due to pandemic led school closures and subsequent potential economic losses.

Migration to already burgeoning unskilled labour force: The ADB study said that the Learning and earning losses in India are significant because a notable portion of the impacted population will migrate to the unskilled labour force.

A large part of India's work force is constituted by unskilled labour — 408.4 million as per the ADB paper's estimates, compared to 72.65 million skilled workers.
The Editorial Analysis: A language ladder for an education roadblock
Reasons of Huge Economic Impact due to COVID-19 Led School Closures
India has the highest number of children enrolled in primary and secondary education among the Asian economies covered in the paper, at 255.74 million.
The number of students in tertiary education were second only to China at 36.39 million, as per January 2022 data used for the research.
Due huge number of students enrolled in the school education in India, Economic losses due to COVID related school closures are significant, especially in the long term.
ADB Report- Suggestions for India
Increased Investment: ADB paper suggests that government must increase investment in the education and skills with a focus on narrowing the digital divide.

It is important to keep school-age children in education as much as possible by providing financial support and incentives, while giving additional support for skills training to youth already out of school

Assessment for Impacted Students: Government should also help students recover "lost opportunities" by conducting assessments among impacted children.
Identify and Bridge the learning Gaps: Effective learning programs should be devised to offer appropriate support such as tutoring or special classes and help them to bridge the learning gap.
Focusing on the Most Disadvantaged Group of Students: Governments need to direct adequate funding and resources to young populations most affected by closures, such as those from the poor, rural and socially disadvantaged groups.
2nd Global COVID Virtual Summit 2022