Purple revolution UPSC: Relevance
GS 3: Major crops-cropping patterns in various parts of the country
Aroma mission UPSC: Context
Recently, Ministry of Science & Technology has inaugurated the country's first 'Lavender Festival' in Bhaderwah, Jammu division of UT of Jammu and Kashmir.
First Lavender Festival 2022: Key points
Bhaderwah is the birthplace of India's Purple Revolution as it is the best place for lavender cultivation in terms of land and climate.
The region also could be the potential destination of Agri-tech StartUps of the country.
In 2018, country's first National Institute of High-Altitude Medicine was built in Bhaderwah which was aimed at attracting scholars and researchers not only from India but across the globe generating employment opportunities for the region.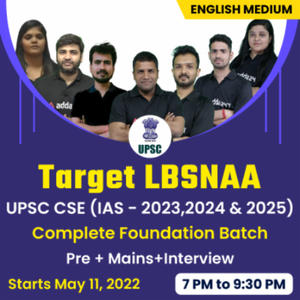 About lavender cultivation
Lavender is an avenue of employment generation and research opening many paradigms of development for the region.
CSIR-IIIM has not only introduced lavender to farmers in various districts of J&K, but also provided free quality planting material and end-to-end technology package on cultivation, processing, value addition and marketing of the Lavender crop to the farmers.
CSIR-IIIM also installed 50 distillation units — 45 fixed and five mobile — at different locations across J&K under CSIR-Aroma Mission.
Lavender cultivation has employed about 5,000 farmers and young entrepreneurs in geographically remote areas of J&K. More than 1,000 farming families are cultivating it on more than 200 acres.
Under Lavender Cultivation, potential farmers' income has not only been doubled but quadrupled.
Agriculturist Sh. Bharat Bhushan, the Brand Ambassador of Purple Revolution in India, is an inspiration for youth in J&K towards Start-up culture.
Purple Revolution and Aroma Mission: Key points
Doda is the birthplace of India's Purple Revolution (Aroma Mission) and lavender can be promoted under 'One District, One Product' initiative to attract Agri- StartUps, entrepreneurs and farmers.
Rattle Project, which will along with Pakkal-Dul project and Kiru project make the entire region Power-surplus, has been revived to achieve its full potential.
Aroma Mission
CSIR-IIIM's Aroma Mission is providing means of livelihood to budding farmers and Agri-Technocrats and promoting the spirit of entrepreneurship giving a boost to Start-Up India campaign.
Regarding the purple revolution, awareness programmes should be organised to showcase the lucrative aspects of lavender cultivation so that start-ups under Aroma Mission would be encouraged.
This would also enhance the image of Doda District that is the birthplace of Purple Revolution.
Purple revolution in India
"Purple Revolution" is Jammu & Kashmir's contribution to "Start-ups India.
It is also called as aroma mission, and was launched by Union Ministry of Science & Technology through the Council of Scientific & Industrial Research (CSIR).
CSIR had introduced high-value essential oil-bearing lavender crop through its Jammu based laboratory, Indian Institute of Integrative Medicines (IIIM) for cultivation in districts Doda, Kishtwar, Rajouri, among others.
In a brief span of time, aroma/lavender cultivation has become a popular option in farming for agricultural Start-up.
Read current affairs for UPSC