PMFME Scheme: Relevance
GS 3: Food processing and related industries in India
PMFME Scheme: Context
The Ministry of Food Processing Industries has launched the first 'One District, One Product' 'Dilli Bakes' in the bakery products category of the PMFME Scheme.
Have you cleared UPSC CSE Prelims 2021? Register Here for Free Study Material
PMFME Scheme: Key points
MoFPI has launched the product in association with the National Agricultural Cooperative Marketing Federation of India (NAFED).
The brand and the product have been exclusively developed under the ODOP concept for the bakery which is one of the ODOPs for Delhi.
This is the first product, i.e., whole wheat rusks launched under the Dilli Bakesbrand and will be followed by launch of more products.
According to NAFED, the whole wheat rusks is a unique product as it is made with jaggery instead of sugar and contains butter instead of vanaspati.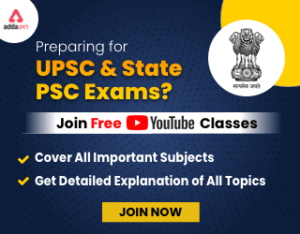 About ODOP scheme
ODOP stands for "One District One Product".
PMFME Scheme adopts one district one product approach to reap the benefits of scale in terms of procurement of inputs, availing common services and marketing of products.
Emergency Credit Line Guarantee Scheme (ECLGS)
ODOP identification
The States would identify the food product for a district, keeping in perspective the focus of the scheme on perishables.
Project BOLD and Importance of Bamboo in India
ODOP benefits
Support for agricultural products would be for their processing along with efforts to reduce wastage, proper assaying, and storage and marketing.
For providing support existing individual micro-units for capital investment, preference would be given to those producing ODOP products.
New units, whether for individuals or groups would only be supported for ODOP products.
Support for common infrastructure and marketing & branding would only be for ODOP products. In case of support for marketing & branding at State or regional level, same products of districts not having that product as ODOP would also be included.
Production Linked Incentive Scheme
ODOP states/UTs
35 States/ UTs have identified and recommended ODOPs in 707 districts Ministry has approved these ODOPs.
About PMFME
It was launched under the Aatmanirbhar Bharat Abhiyan.
Pradhan Mantri Formalisation of Micro food processing Enterprises (PMFME) Scheme is a centrally sponsored scheme that aims to enhance the competitiveness of existing individual micro-enterprises in the unorganized segment of the food processing industry.
It aims to promote formalization of the sector and provide support to Farmer Producer Organizations, Self Help Groups, and Producers Cooperatives along their entire value chain.
With an outlay of 10,000 crore over a period of five years from 2020-21 to 2024-25, the scheme envisions to directly assist the 2,00,000 micro food processing units for providing financial, technical, and business support for upgradation of existing micro food processing enterprises.
For pmfme scheme benefits, pm fme scheme details, pm fme scheme guidelines, pm fme scheme subsidy: Click here