Relevance
GS 3:  Indian Economy and issues relating to planning, mobilization, of resources, growth, development and employment.
Context
The Ministry of MSME (Micro, Small and Medium Enterprises) has revised the MSME guidelines and included retail and wholesale traders under the ambit of MSME. Previously, MSME included only manufacturing enterprises and services enterprises
Why it is a significant move
It was a long-standing demand of the trader associations and will support the community to survive, revive and thrive.
It will benefit the traders to avail the benefits of priority sector lending of RBI.
The decision is expected to benefit 5 crore retail and wholesale traders in the country.
It will allow them to register themselves in the Udyam Registration portal and avail the benefits of various schemes of the ministry.
Classification of MSME
| | | | |
| --- | --- | --- | --- |
| | Micro | Small | Medium |
|           Investment | <1 crore | <10 crores | <50 crores |
|             Turnover | <5 crores | <50 crores | <250 crores |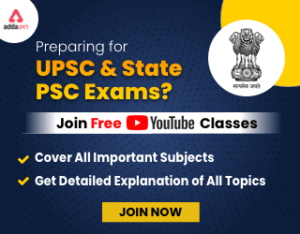 Get free video for UPSC CSE preparation and make your dream of becoming an IAS/IPS/IRS a reality
Importance of the MSME sector in the Indian economy
Employment provider: It employs around 120 million people. It is the country's second-largest employment generating sector, second only to agriculture.
The backbone of the Indian economy: MSME sector, in our country, act as a bulwark against the global economic shocks, besides providing an entrepreneurial base to a large section of people.
Checks rural-urban migration: A stable and growing MSME sector reduces immigration in urban areas, thus reducing the resource stress in these areas.
GDP and exports: the sector contribute 6.11% of the manufacturing GDP and around 25% of the service sector GDP and around 9% of the overall GDP. Moreover, they constitute around 45% of India's overall exports.
Inclusive Development: MSME ensures equitable distribution of national income and checks regional imbalances. Around 20% of MSMEs are based in rural areas, which indicates a significant rural workforce in the sector.
Challenges faced by the MSME
Finance crunch: It is estimated that more than 90% of the MSME lacks credit facilities from formal institutions. They rely more on informal institutions like money lenders, who charge exorbitant interest rates.
Lack of basic infrastructure: Though MSME has been growing rapidly, the lack of basic facilities like power, roads, connectivity to towns etc have been hindering their growth potential.
Lack of technology: We are, presently, in an era of a digital revolution. MSMEs, however, remains detached from technological advancements and hence produces low-quality products with high capital.
Lack of skill development and training: MSMEs, in our country, are more like a family business. The skills get carried over by the next generation and the process goes on. With time, their adaptability to the present situation remains a cause of concern.
Ripple effect of a few government steps: The steps like Demonetisation, GST and the COVID-19 induced lockdown, though had noble intentions, have adversely affected the operation of MSMEs
Improvement in Education: UDISE+ Report
Steps needed
Improve the penetration of institutional credit: The government has been expediting this through measures like the Mudra scheme, Stand-up India, Credit Linked Subsidy Scheme and the ECLGS. NGOs should be roped in for better implementation of these schemes.
Promote Research and Development: To align with the international standards, innovation is a must. This needs pro-active government support. Schemes like ASPIRE (A Scheme for Promotion of Innovation, Rural Industry and Entrepreneurship) are a welcome step.
Improve marketability: The products of MSME needs to be made global, which needs skill upgrade. Schemes like SFURTI (Scheme of Fund for Regeneration of Traditional Industries) need to be implemented well to achieve this objective.
Special provisions should be made under GST to ease burden on this sector.
Improve the quality of products produced by the MSMEs. The Zero Defect Zero-Zero Effect scheme needs to be implemented well.