Relevance
GS 3: Inclusive growth and issues arising from it.
Context
Recently, Ministry of Finance has decided to extend the timeline of Emergency Credit Line Guarantee Scheme (ECLGS) till 31.03.2022 or till guarantees for an amount of Rs 4.5 lakh crore are issued under the scheme, whichever is earlier.
Modifications made in the scheme
Existing borrowers under ECLGS 1.0 & 2.0 would be eligible for additional credit support of up to 10% of total credit outstanding.
Businesses who have not availed assistance under ECLGS (ECLGS 1.0 or 2.0), can avail credit support of up to 30% of their credit outstanding.
Businesses in sectors specified under ECLGS 3.0, who have previously not availed ECLGS, can avail credit support up to 40% of their credit outstanding, to the maximum of Rs.200 crore per borrower;
Incremental credit can be availed within these limits by existing ECLGS borrowers whose eligibility increased because of change in cut-off date to 31.03.2021 from 29.02.2020.
India Export Initiative and IndiaXports 2021 Portal
ECLGS: Present scenario
The scheme has extended relief to over 1.15 crore Micro, Small and Medium Enterprises (MSMEs) and businesses.
Loans sanctioned have crossed Rs. 2.86 lakh crore under the Scheme and out of total guarantees issued, about 95% of the guarantees issued are for loans sanctioned to Micro, Small and Medium Enterprises.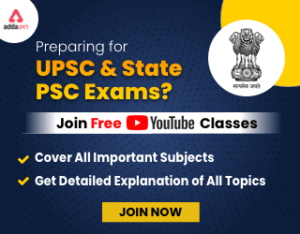 About ECLGS
Government launched ECLGS as a part of the Rs 20 lakh crore Covid-19 relief package called the Aatmanirbhar Bharat Abhiyan.
It aimed to provide Rs 3 lakh crore worth of collateral-free, 100% government-guaranteed loans to MSMEs to mitigate the distress caused by the COVID-induced lockdown.
Three versions of the scheme, namely ECLGS 1.0, ECLGS 2.0 and ECLGS 3.0 have been launched to expand the beneficiaries under the scheme.
| | | | |
| --- | --- | --- | --- |
| Parameters | ECLGS 1.0 | ECLGS 2.0 | ECLGS 3.0 |
| Beneficiaries | MSMEs stressed due to COVID-induced lockdown. | 26 stressed sectors identified by the Kamath Committee. | Business enterprises in the hospitality, travel and tourism, leisure and sporting sectors. |
| Credit limit | Up to 20 percent of their overall outstanding credit. | Up to 20 percent of their overall outstanding credit. | Up to 40 percent of the total credit outstanding. |
| Moratorium and Repayment | 1-year moratorium period and a 4-year repayment period. | 1-year moratorium period and a 4-year repayment period. | The tenor of loans is six years, including a moratorium period of two years. |
| Ceiling for outstanding credit | <Rs 25 crore | <Rs 50 crore | <Rs 500 crores |