Relevance
GS 3: Indian Economy and issues relating to planning, mobilization, of resources, growth, development and employment.
Context
Recently, Ministry of Micro, Small & Medium Enterprises has inaugurated the India Export Initiative and IndiaXports 2021 Portal of India SME Forum in New Delhi.
Key points
India Export Initiative
This initiative features an information portal, which serves as a knowledge base for exports by Indian MSMEs, along with the potential markets as well as trends in exports.
The initiative targets more than 1 lakh MSMEs desirous of knowing more about exports and hand holding 30,000+ MSMEs to start exporting, doubling the base of active exporters.
PLI Scheme for Drones and Drone Components
IndiaXports
IndiaXports aims to orient MSMEs free of cost, to focus on the untapped export potential in existing tariff lines and support MSMEs in order to increase MSME exports by 50% in 2022.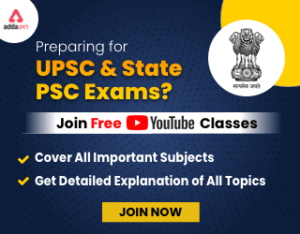 Expected benefits
The above initiatives are aimed at achieving the export target of 400 Billion USD by this fiscal and achieving the challenging target of 1 trillion in exports by 2027.
The initiatives would augment the competitiveness of MSMEs and make India a preferred destination for manufacturing for the world.
The initiatives adopt a holistic approach and will help reduce the trade balance.
Production Linked Incentive Scheme: A Complete Analysis
MSME contribution to Indian economy
MSMEs have been contributing nearly 40% of overall India's exports.
They are also contributing to approx. 6.11% of the country's manufacturing GDP & 24.63% of the GDP from services sector.
Share of MSME Gross Value Added (GVA) in All India Gross Domestic Product at current prices (2011-12) for the year 2018-19 and 2019-20 were 30.5% and 30.0% respectively.
Know more about MSME from here.