Relevance
GS 3: Achievements of Indians in science & technology; indigenization of technology and developing new technology.
Context
Features of PLI scheme for drones
The proposed tenure of the PLI scheme is three years starting in FY 2021-22.
The total amount allocated for the PLI scheme for drones and drone components is Rs. 120 crores spread over three financial years, which is nearly double the combined turnover of all domestic drone manufacturers in FY 2020-21.
20% incentive for a manufacturer of drones and drone components for any value addition.

Value addition = (annual sales revenue from drones and drone components) – (purchase cost of drone and drone components).

The Government has kept the PLI rate constant at 20% for all three years, an exceptional treatment given only to the drone industry. In PLI schemes for other sectors, the PLI rate reduces every year.
The Government has fixed the minimum value addition norm at 40% of net sales for drones and drone components instead of 50%, which will allow widening the number of beneficiaries.
The Government has kept the eligibility norm for MSME and start-ups in terms of annual sales turnover at a nominal level

Rs 2 crores (for drones) and
Rs 50 lakhs (for drone components)

Eligibility norm for non-MSME companies in terms of annual sales turnover has been kept at

4 crore (for drones) and
1 crore (for drone components)

PLI for a manufacturer shall be capped at 25% of total annual outlay
In case a manufacturer fails to meet the threshold for the eligible value addition for a particular financial year, she will be allowed to claim the lost incentive in the subsequent year if she makes up the shortfall in the subsequent year.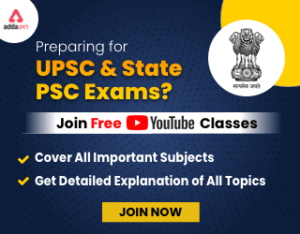 Benefits of drones for Indian economy
Drones offer tremendous benefits to almost all sectors of the economy. These include– agriculture, mining, infrastructure, surveillance, emergency response, transportation, geo-spatial mapping, defence, and law enforcement, among others.
Drones can be significant creators of employment and economic growth due to their reach, versatility, and ease of use, especially in India's remote and inaccessible areas.
Potential of drone sector in India
India has the potential of becoming a global drone hub by 2030 due to its traditional strengths in innovation, information technology, frugal engineering and its huge domestic demand.
The drones and drone components manufacturing industry may see an investment of over Rs. 5,000 crores over the next three years. The annual sales turnover of the drone manufacturing industry may grow from Rs. 60 crores in FY (Fiscal Year) 2020-21 to over Rs. 900 crores in FY 2023-24.
The drone manufacturing industry is expected to generate over 10,000 direct jobs over the next three years.
Due to government efforts like Drone Rules 2021, The drone sector is expected to grow to over INR 30,000 crore in next three years.