Relevance
GS 3: Indian Economy and issues relating to planning, mobilization, of resources, growth, development and employment.
Context
Union Cabinet has approved the Production Linked Incentive (PLI) Scheme for speciality steel to give boost to the sector.
Key points
The duration of the scheme will be from 2023-24 to 2027-28.
It is expected to bring in an investment of approximately ₹40,000 crores.
It will give employment to about 5,25,000 people of which 68,000 will be direct employment.
By becoming Aatmanirbhar in producing speciality steel, India will move up the steel value chain and come at par with advanced steelmaking countries like Korea and Japan.
What is Speciality Steel?
Speciality steel is value-added steel wherein normal finished steel is worked upon by way of coating, plating, heat treatment, etc to convert it into high value-added steel that can be used in various strategic applications like Defence, Space, Power, apart from the automobile sector, specialized capital goods etc.
What is PLI Scheme?
It was launched as a part of the National Policy on Electronics 2019.
The objective is to give incentives of 4-6% to electronic companies especially for the companies which are indulged in manufacturing electronic components like mobile phones, diodes, transistors, among others.
Expansion of the scheme
Initially, the focus of the scheme was on three sectors—Mobile Manufacturing and Specified Electronic Components, Critical Drug Intermediaries, Active Pharmaceutical Ingredients, and Manufacturing of Medical Devices.
In 2020, the Government decided to introduce the PLI Scheme for another 10 key sectors, namely, Electronic/Technology Products, Pharmaceutical drugs, Telecom & Networking Products, Food Products, White Goods (ACs & LED), High-Efficiency Solar PV Modules, Automobiles & Auto Components, Advance Chemistry Cell (ACC) Battery, Textile Products, and Speciality Steel.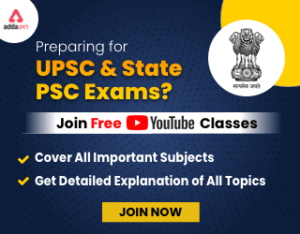 Get free video for UPSC CSE preparation and make your dream of becoming an IAS/IPS/IRS a reality
Advantages of this scheme
It will expand the present output and will further augur the achievements. For example, Textile Industry in India is one of the largest in the world and this scheme will contribute to further growth of this sector.
PLI Scheme will provide low-cost indigenous raw materials for schemes like Smart City, Digital India mission.
It will give a shot in the arm for the local manufacturing units of our country.
It will create skilled manpower for the masses and reduce the unemployment ratio as these manufacturing sectors are labour-intensive.
Challenges in implementation
Higher cost manufacturing in India. According to a study by Ernst & Young, if the cost of production of one mobile is Rs.100, then the effective cost of manufacturing the mobile is 79.55 in China, 89.05 in Vietnam, and 92.51 in India (including PLI).
The market share of domestic companies is not promising. In such cases, this scheme could benefit international companies more than domestic companies.
These schemes might get challenged in WTO for contravening the national treatment principle.
MSME Definition Expanded: Know Everything About MSME
Way forward
The scheme must focus on both the service and manufacturing sectors and, both the sectors must not be seen as a trade-off.
The focus should also be on the co-location of the companies to balance the regional economic growth.
The Government need to cooperate with the states and encourage them not to indulge in trade-restrictive practices like job reservation for locals.
Implement structural reforms like land reforms, single-window clearance etc.
India, to be an international hub of manufacturing companies, the PLI scheme must be coupled with other systemic reforms.