Relevance: GS Paper 2 – Government policies and interventions for development in various sectors, GS Paper 3 – Food Processing and related Industries
Context
The scheme PM Formalisation of Micro Enterprises (PM-FME) has completed one year on 29th June 2021.
Key Features of the scheme
In 2020, as a part of Aatmanirbhar Bharat Abhiyan, the government launched the scheme for micro food processing industries for the unorganised sectors.
It is a centrally sponsored scheme under the Ministry of Food Processing and Industries.
It has a total corpus of Rs. 10,000 crores and its funding pattern are 90:10 in Himalayan and North Eastern states, 60:40 in other states and UTs with the legislature, and 100% for other UTs, between central and state governments.
The scheme will run for a period of 5 years—2020-21 to 2024-25.
It is currently being implemented in 35 states/UTs.
2 Lakh micro food enterprises will be provided with a credit-linked subsidy of 35% of the eligible project cost up to 10 lakhs.
The beneficiary contribution would be 10% of the eligible project cost
4 lakh seed capital will be provided to Self Help Groups (SHGs) or 40,000 per member of the SHGs for working capital and purchase of small tools.
It follows a one district one product approach, whereby states would identify the unique products in the districts and push their products.
The focus would be more on perishable products like fruits and vegetables.
The beneficiary should be 18+ in age and should have passed class 8th to be eligible for this scheme.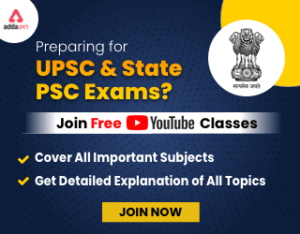 Get free video for UPSC CSE preparation and make your dream of becoming an IAS/IPS/IRS a reality
Benefits
Employment: The scheme is expected to employ 9 lakh people both in the category of skilled and semi-skilled jobs.
Formalisation: The unorganised food processing sector, in our country, provides around 75% employment in the overall food processing sector. The scheme will help them formalize and hence become more competitive.
Credit: The financial support would help them in expanding their business to a new height.
Equity-based

:

The scheme has a special focus on women entrepreneurs and entrepreneurs of aspirational districts. It has the potential to decrease the inequality among the social strata.
Challenges
Lack of access to modern technology: Our enterprises are primitive and the technological advancements have not yet penetrated well to the grassroots level.
Lack of trainin

g

: Formalization would require basic training in grading, processing, packaging etc. Micro enterprises need to standardise their products.
Lack of marketing skills: The micro-enterprises are unaware of these marketing skills and need to be supported.
Way Forward
A forum should be made available, where the needs of micro-enterprises should be discussed with the research and development institutions of our country. An organisation like ATMA (Agricultural Technology Management Agency) would be a welcome step.
Regular training should be provided to the micro-enterprises for a continuous upgrade.
NGOs should be enrolled to encourage micro-enterprises to avail the benefits.
JAM (Jan Dhan- Aadhar- Mobile) trinity should be used for beneficiary identification.