INS Khanderi- Relevance for UPSC Exam
GS Paper 3: Security- Role of external state and non-state actors in creating challenges to internal security; Challenges to internal security through communication networks.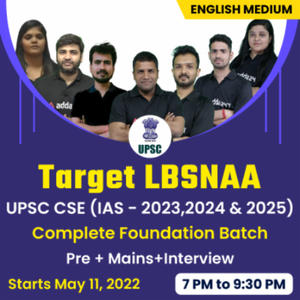 INS Khanderi in news
Recently, Raksha Mantri Shri Rajnath Singh conducted a sea sortie on one of the most potent platforms of Indian Navy 'INS Khanderi' during his visit to Karwar Naval Base in Karnataka.
For over four hours, the full spectrum of capabilities of underwater operations of the stealth submarine INS Khanderi was demonstrated to Raksha Mantri.
He also commissioned India's first indigenous aircraft carrier 'Vikrant'
What is INS Khanderi Submarine?
About: Khanderi Submarine is a Kalvari class diesel-electric attack submarine that was under the Project 75 program of the government.

INS Khanderi Submarine was commissioned in 2019 by the Defense Minister of India.

Manufacturer: INS Khanderi Submarine was built under the 'Make in India' initiative at Mazagon Docks Limited, Mumbai.

Submarine Khanderi has been designed by a French organization Naval Group.

Key Feature:

Weight: The weight of Khanderi submarine is about 1775 tonnes.
Its deadly armament of torpedoes can hunt surface ships as well as submarines.
The torpedoes can be fired from six 21 inch tubes or SM.39 Exocet anti-ship missiles.
Khanderi will be useful for intelligence gathering and area surveillance operations.
What is a Kalvari-class submarine?
The Kalvari class submarine is based on Scorpene-class submarines built for the Indian Navy with diesel-electric attack capacity.
Defence Ministry of India approved Project-75 in 1997 that allows Indian Navy to acquire 24 submarines.
What are the Scorpene-class submarines?
The Scorpene-class submarines are extremely potent platforms.
Scorpene-class submarines have advanced stealth features and are equipped with both long range guided torpedoes as well as anti-ship missiles.
Scorpene-class submarines have a state-of-the-art SONAR and sensor suite permitting outstanding operational capabilities.
Project-75: Key Points 
About: Under Project 75, six Scorpene-class submarines are to be constructed for the Indian Navy by the Mazagon Dock Shipbuilders Limited (MDL).

Scorpene-class submarines are next-generation diesel submarines.

Present status of Six Scorpene-class Submarines under Project 75:

INS Kalvar: It was launched in October 2015 and was commissioned in December 2017 – five years behind schedule.
INS Khanderi: It was launched in January 2017 for trials and commissioned in September 2019.
INS Karanj: It was launched in January 2018 and commissioned on March 10, 2021.
INS Vela: was launched in May 2019 and inducted recently.
INS Vagir: It was launched in November 2020 and has commenced harbour trials. It is expected to go for its maiden surface sortie in December 2021.
INS Vagsheer: It is in the advanced stage of outfitting.

Promoting Atmanirbhar Bharat: These Submarines are to be constructed under technology transfer from and in collaboration with the Naval Group of France.
INS Vela- Fourth Scorpene Class Submarine