Ganga Utsav 2021: Relevance
GS 2: Development processes and the development industry —the role of NGOs, SHGs, various groups and associations
Ganga Utsav 2021: Context
Recently, Ministry of Jal Shakti has inaugurated 'Ganga Utsav 2021 – The River Festival' to celebrate the glory of all the rivers of the country.
UNESCO World Heritage Sites in India
Ganga Utsav 2021: Key points
The festival will continue for two more days i.e. 2nd and 3rd Nov 2021.
The aim is to take Ganga Utsav to all the river basins in India.
The festival will also continue to be celebrated as Nadi Utsav at different places in coming weeks.
The objective of the Utsav is to promote stakeholder engagement and ensure public participation under the aegis of the Ganga Knowledge Center.
List of Ramsar Wetland Sites in India
About Ganga Utsav 2021
The Utsav highlights the significance of "Jan Bhagidari" in the revival of Ganga, with a focus on encouraging stakeholder engagement and public participation towards the rejuvenation of river Ganga.
The Utsav celebrates the mystical and cultural river Ganga through storytelling, folklore, dialogues with eminent personalities, quizzes, displaying traditional artforms, dance and music performances by renowned artists, photo galleries and exhibitions and much more.
The message of river rejuvenation will be communicated through stories at Kahani Junction.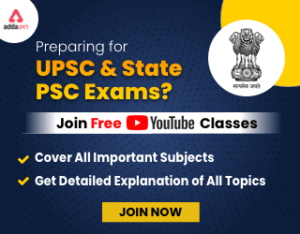 Ganga Mashal
An expedition 'Ganga Mashal' led by the Ganga Task Force would be flagged off in a ceremony from Delhi and will travel the route including 23 stations along the river Ganga which will help sensitization of the local people and bodies like NYKS, Ganga Mitras, Ganga Praharis etc.
Hydro-Power Projects in Himalayas
Ganga Tarang
The event will also comprise, launch of the Ganga Tarang Portal, curtain raiser on Ganga Knowledge Portal and many more.
CLAP
Continuous Learning and Activity Portal (CLAP) developed by NMCG in association with Tree Craze Foundation was launched during the inauguration.
CLAP is an initiative by Namami Gange, created and executed by TREE Craze Foundation.
CLAP is also funded and supported by World Bank.
This is an interactive portal that is working towards initiating conversations and action around the rivers in India.
The Portal is also a platform to facilitate debates and discussions and express ideas on various issues pertaining to environment, water, rivers etc.
CLAP will be an opportunity for people to participate in quiz and other activities throughout the year.
Ganga Atlas
Ganga Atlas developed by IIT Kanpur was also launched during Ganga Utsav.
It documents the changes in River Ganga over the past 5-6 decades in terms of channel morphology, land use & land cover, river dynamics and associated issues.
As part of this research project funded by NMCG, IIT Kanpur has also developed a workflow that allows users to process and analyze declassified imagery of riverine environments at minimal cost and using open-source software.