Relevance
GS 3: Geographical features and their location-changes in critical geographical features (including water-bodies and ice-caps) and in flora and fauna and the effects of such changes.
Context
According to an affidavit filed in the Supreme Court, seven—one of them being the 512 MW Tapovan project by the NTPC that was severely damaged this month—have been allowed to complete construction primarily on the grounds that they were over "50% complete."
No other new projects would be allowed in the upper reaches of the Ganga and those sanctioned would have to abide by environment regulations that prescribe a minimum flow in the river at all times of the year to preserve its health.
Key points
The affidavit is a part of an ongoing case on the feasibility of hydroelectric projects in the aftermath of the 2013 Uttarakhand floods.
There have been multiple expert committees set up by the government over the years to examine the feasibility of the projects.
Late GD Agrawal, who went on a hunger fast to preserve the purity of Gangas pressed for the framing of a 'Ganga act' as well as a stop to sand mining and hydropower project construction in the upper reaches of the Ganga.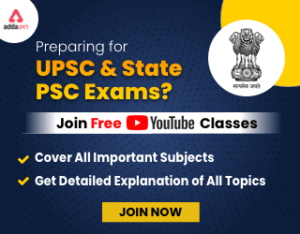 7 allowed projects
Tehri Stage 2: 1000 MW on Bhagirathi river
Tapovan Vishnugadh: 520 MW on Dhauliganga river
Vishnugadh Pipalkoti: 444 MW on Alaknanda river
Singoli Bhatwari: 99 MW on Mandakini river
Phata Bhuyang: 76 MW on Mandakini river
Madhyamaheshwar: 15 MW on Madhyamaheshwar Ganga
Kaliganga 2: 6 MW on Kaliganga river
Challenges to hydro-power projects in Himalayas
Glacial melt: Glaciers are melting due to global warming.

The break in the Raunthi glacier that triggered floods in the Rishiganga river in Uttarakhand recently, washed away at least two hydroelectric power projects.

Decreasing stability: Glacier retreat and permafrost thaw are projected to decrease the stability of mountain slopes and increase the number and area of glacier lakes.
Erratic weather patterns are increasing the frequency of snowfall and rainfall in the region.
Increasing thermal profile of ice: The thermal profile of ice, say experts, is increasing, which means that the temperature of ice that used to range from -6 to -20 degree C, was now -2 degree C, making it more susceptible to melting.
Effects of these projects
It was these changing phenomena that made infrastructure projects in the Himalayan regions risky.
It made expert committees recommend that there should be no hydro-power development beyond an elevation of 2,200 metre in the Himalayan region.
Moreover, with increased instances of cloudbursts, and intense spells of rainfall and avalanches, residents of the region were also placed at increased risk of loss of lives and livelihood.