Tribes India Outlet: Relevance
GS 2: Government policies and interventions for development in various sectors.
Tribes India Outlet: Context
Recently, Ministry of Tribal Affairs has launched new Tribes India Outlets in Patna and Chennai Metro, thus expanding its retail network to 147 outlets across the country.
Tribes India Outlet: Key points
Union Tribal Minister has launched 4 new Tribes India Outlets virtually, one in Patna and three at Chennai Metro.
The outlets have been launched for marketing of the tribal handicrafts and handlooms and Van Dhan Naturals and immunity boosters.
Constitution (Scheduled Tribes) Order (Amendment) Bill, 2021
About Tribes India outlet
A network of Tribes India retail outlets has been set up across the country.
These outlets showcase the magical mystique of tribal India exclusively.
Housing the most exquisite and authentic handloom and handicraft products from different tribal communities, these exclusive shops provide a wider exposure to handcrafted tribal arts and crafts.
These stores stock the very best of tribal workmanship – handcrafted handlooms and textiles – both men and women's apparel, home furnishings, handcrafted jewellery, natural and organic products such as honey, cashew nuts, coffee, and accessories, metal work, pottery and such items.
Multidimensional Poverty Index 2021
About TRIFED
TRIFED was established in August 1987 under the Multi-State Cooperative Societies Act, 1984 by the Government of India as a National level Cooperative body under the administrative control of the then Ministry of Welfare of India.
Today, it is under the administrative control of Ministry of Tribal Affairs.
TRIFED has been given the basic mandate to bring about socio-economic development of tribals of the country by institutionalizing the trade of Minor Forest Produce (MFP) & Surplus Agricultural Produce (SAP) collected/ cultivated by them.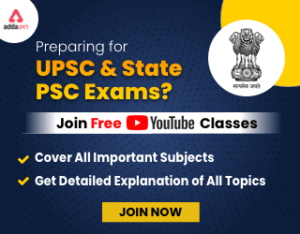 TRIFED Objective
The objective of TRIFED is socio-economic development of tribal people in the country by way of marketing development of the tribal products on which the lives of tribals depends heavily as they spend most of their time and derive a major portion of their income.
The Least Developed Countries Report 2021
TRIFED philosophy
The philosophy behind this approach is to empower tribal people with knowledge, tools and pool of information so that they can undertake their operations in a more systematic and scientific manner.
NCRB Crime in India 2020 Report
TRIFED approach
The approach involves capacity building of the tribal people through sensitization, formation of Self Help Groups (SHGs) and imparting training to them for undertaking a particular activity, exploring marketing possibilities in national as well as international markets, creating opportunities for marketing tribal products on a sustainable basis and creating a brand.