Relevance
GS 2: Important International institutions, agencies and fora – their structure, mandate.
Context
Recently, UNCTAD (United Nations Conference on Trade and Development) has released a new report titled, 'The Least Developed Countries Report' where it has highlighted the developments in the least developing countries over the last 50 years.
What are the least developing countries?
The countries are measured on the basis of three parameters.

Income Criteria: The threshold for inclusion in this category of countries is an income of $1,018 or below.
Human assets index (HAI): It consists of a health sub-index and an education sub-index.
The thresholds for inclusion are a composite score of 60 or below.
Economic and environmental vulnerability index: It consist of two sub-indices—an economic vulnerability sub-index and an environmental vulnerability sub-index.
The thresholds for inclusion are a composite score of 36 or above.

The list of LDCs is reviewed every three years by the Committee for Development Policy (CDP), a group of independent experts that report to the Economic and Social Council (ECOSOC) of the United Nations.
As of 2021, forty-six countries are designated by the United Nations as least developed countries (LDCs).
Trade and Development Report 2021
Key findings
50 years of the LDC category
The number of LDCs doubled from 25 at the establishment of the category in 1971 to a peak of 52 in 1991.
The COVID-19 pandemic brought about the worst growth performance in 30 years.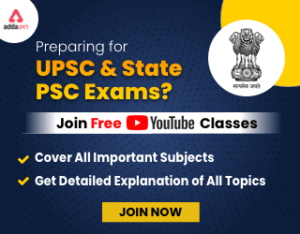 Achievements at 50: Growth, transformation and sustainability?
Real GDP for LDCs has increased fivefold since 1971.
Prior to the COVID-19 shock, LDCs accounted for about 1% of world GDP.
Only seven LDCs (Bangladesh, Bhutan, Cambodia, Lao People's Democratic Republic, Lesotho, Mali, and Myanmar) have consistently outpaced the world average GDP per capita growth by more than 1%.
Financial Stability and Development Council
Estimating the cost of achieving Sustainable Development Goals in the LDCs during the post-pandemic decade
LDCs will have to invest $485 billion annually to eradicate extreme poverty.
LDCs will have to invest $462 billion annually to meet the target of achieving a 7% annual GDP growth.
The level of LDC's public expenditure will have to increase by 12.3% from the current 2.9% of GDP to reach major social and environmental targets of the Sustainable Development Goals.