Relevance
GS 3: Indian Economy and issues relating to planning, mobilization, of resources, growth, development and employment.
Context
Recently, UNCTAD (United Nations Conference on Trade and Development) has released a new report titled, Trade and Development Report 2021.
Key points
The report says that global growth will hit 3%, its fastest rate in nearly five decades.
In 2022, UNCTAD expects global growth to slow to 3.6%, leaving world income still 3.7% below where its pre-pandemic trend would have put it.
According to the report, this year will see the global economy bounce back due to the continuation of radical policy interventions that begun in 2020 and a successful vaccine roll-out in advanced economies.
World Social Protection Report 2020-22
Uneven growth
The recovery would be uneven across geographical, income and sectoral lines.
Within advanced economies, the rentier class has experienced an explosion in wealth, while low-earners struggled.
Lack of monetary autonomy and access to vaccines are holding many developing economies back, widening the gulf with advanced economies and threatening to usher in another lost decade.
Many developing countries have been hit much harder than during the global financial crisis, while their now-heavier debt burden reduces their room for fiscal policy.
The pandemic response in developed countries has activated a resurgent state and suspended fiscal constraints, but international rules and practices lock developing countries into pre-pandemic responses and a semi-permanent state of economic stress.
These widening gaps, both domestic and international, are a reminder that underlying conditions, if left in place, will make resilience and growth luxuries enjoyed by fewer and fewer privileged people.
Across the world, but particularly in developing regions, the damage from the COVID-19 crisis has been greater than that from the global financial crisis (GFC), most notably in Africa and South Asia
Even barring significant setbacks, global output will only resume its 2016-19 trend by 2030.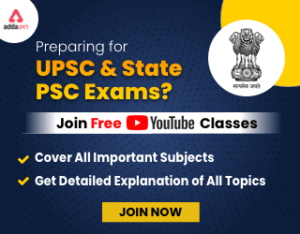 Four lessons from the pandemic
Any talk of financial resilience in developing countries would be premature since in many cases investment flows remain volatile and the burden of indebtedness intolerable.
The pandemic has seen an emergent consensus around the need for significant public sector intervention, but there is less agreement on what this will involve beyond countercyclical measures.

There is a risk that expansionary fiscal measures will be regarded only as fire-fighting tools, while, in fact, they are critical instruments of long-term development.

Delivering the necessary support to build back better will require much greater policy coordination across systemically important economies.
The vaccine reluctancy is not only dangerous for the economy, but also for the whole society. On one recent estimate, the cumulative cost of delayed vaccination will, by 2025, amount to $2.3 trillion with the developing world shouldering the bulk of that cost.