AUKUS Security Partnership- Relevance for UPSC Exam
GS Paper 2: International Relations- Effect of policies and politics of developed and developing countries on India's interests.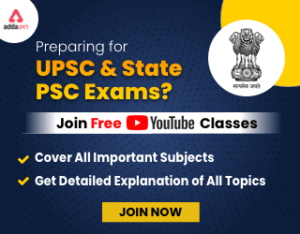 Get free video for UPSC CSE preparation and make your dream of becoming an IAS/IPS/IRS a reality
AUKUS Security Partnership- Context 
Recently, the USA government has announced a new trilateral security partnership for the Indo-Pacific, between Australia, the U.K. and the U.S. (AUKUS).
As part of this, Australia will acquire nuclear-powered submarines with help from the U.K. and the U.S.
Juvenile Justice (Care and Protection of Children) Act, 2015
AUKUS Security Partnership- Key Points
About AUKUS: It is a trilateral Security Alliance of the USA, UK and Australia which will focus on advancing strategic interests in the Indo-Pacific region.

The USA denied the allegation that it is forming this security alliance in order to contain and counter Chine's growing influence and aggression in the Indo-Pacific Region, especially in the South China Sea.

Official Mandate: Grouping said that the 'AUKUS' partnership will work to protect our people and support a peaceful and rules-based international order.

AUKUS will foster deeper integration of security and defense-related science, technology, industrial bases, and supply chains.

Nuclear-powered submarines to Australia: The AUKUS grouping has decided to share Nuclear Submarine Technology with Australia in the coming future with an aim to enhance the nuclear capability of Australia in the Indo-Pacific region.

The only prior instance when the USA shared its nuclear submarine defense submarine technology with a country is Great Britain in 1958.
This makes it a very significant step in terms of upping the ante in the Indo-Pacific region.
With this, now Australia is all set to join an elite group of only six countries – India, the US, the UK, France, Russia and China – that operate nuclear-powered submarines.
Significance of the AUKUS Security Partnership
Strengthening Five Eye Alliance: The agreement reflects the unique level of trust and cooperation between the three countries, which already share extensive intelligence through the Five Eyes alliance.

Five Eyes Alliance: It is an intelligence-sharing arrangement between five English-speaking democracies: the US, UK, Canada, Australia and New Zealand.

The alliance was formed in the backdrop of the cold war and is considered the world's most successful intelligence alliance.

Countering Chinese Aggression: The AUKUS grouping will complement the existing QUAD grouping in countering the increasing influence and aggression of China in the Indo-Pacific region.

Quad is a grouping of India, the USA, Australia, and Japan.
International Crops Research Institute for the Semi-Arid Tropics (ICRISAT)