UPSC CSE Prelims examination is qualifying in nature and the first hurdle that every aspirant must go through to become a civil servant. What it means is that marks obtained in the Prelims examination will not be counted in the cut-off marks for the final selection and overall rank preparation of the qualified candidates. To know more about the Prelims examination pattern, syllabus, and step-by-step guide for acing it, please read our previous blog-How to Prepare for UPSC Prelims: Step by Step Guide for Beginners.
After qualifying prelims examination, the most important phase of your preparation journey begins which is the UPSC Mains examination. Your score in the mains examination is crucial in determining your selection as well as your rank. In this context, aspirants should have a rock-solid strategy for the mains examination in order to get their most desired service in the UPSC exam. To know more about the mains examination syllabus and pattern, read our blog- UPSC Pattern and Syllabus.
In this article, we will discuss how to prepare effectively for the UPSC CSE Mains examination. We will try to enlist important steps that an aspirant must follow not just to clear the mains examination but also to clear it with very good marks, so that, s/he can get into desired services.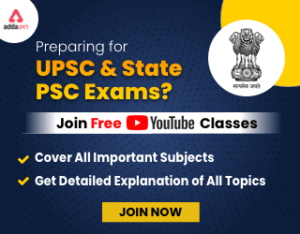 Get free video for UPSC CSE preparation and make your dream of becoming an IAS/IPS/IRS a reality
A step-by-step guide to ace the mains examination with flying colors
A beginner aspirant requires at least a year to comprehensively preparing for the UPSC CSE exam.       Normally, aspirants start their full-time preparation after the end of their colleges. This gives around one year before next year's prelims exam is conducted. Here, we are going to discuss the mains strategy in two parts- strategy before prelims and strategy after prelims examination.
How to Prepare for UPSC Prelims: Step by Step Guide for Beginners
Steps to be followed before prelims examination
An aspirant should prepare comprehensively for the prelims and mains examination at least three months before the date of the Prelims exam. This gives an aspirant around 9-10 months to prepare for the part of the syllabus that is relevant for both prelims and mains examination. Then, in the remaining three months, one should comprehensively focus on prelims. Following steps are needed to be followed before prelims examination which will help in clearing prelims as well as mains examination.
Formulate a clear study plan with timelines for various parts of the syllabus: Many qualified candidates time and again highlight the importance of consistency, determination, and strategy.

Clear timelines and strategy plans help you stay consistent and along with helping you in effectively covering the whole syllabus. Hence, increasing your chance to make it to the final list.

All plans and strategy should be prepared while keeping in the mind all the stages of the exam: Preparing in silos often cost aspirants extra attempts or all together snatch their chances of becoming a civil servant.

The syllabus of the Civil services examination is not strictly compartmentalized in prelims and mains. Thus, while preparing for UPSC mains, a significant portion of Prelims also gets covered. For the remaining portion, one can get into 'Prelims-focussed' mode just three months before the preliminary examination.

Start your preparation while keeping in mind the mains syllabus: adopt the 'mains first' strategy' as, after prelims, a candidate gets hardly 70-90 days for the mains preparation. The schedule is further tightened by the requirement of answer writing and essay writing practice.

In the early phase of preparation, one should start with topics that are exclusively mentioned in the mains syllabus like world history, Ethics, etc., and then gradually move towards the common part of the syllabus that is important for both the prelims and mains examination.

Static portion of the syllabus and Optional preparation: aspirants should start their preparation with a static portion of the syllabus like history, polity, geography, etc. along with this, they should also parallelly cover their optional subject. Once the syllabus is comprehensively covered, aspirants should start revision and prepare short notes on the topics.
Understanding the role of Current Affairs: a dedicated aspirant must follow current affairs on a daily and monthly basis using a daily newspaper along with monthly current affairs magazines of a reputed institution like Adda 247.

While covering current affairs, aspirants should try to link the topic with the prelims and mains syllabus, and how they can use the information in the mains examination. This broadens the perspective and also helps in understanding and memorizing the topics.
Second important point is that do not try to follow multiple daily newspapers and monthly current affairs magazines of multiple coaching institutions, in the hope to cover everything. Following multiple sources results in wastage of time and overloading of irrelevant information which you will ultimately forget. This will also affect your preparation for other subjects as a major portion of your day will be spent on preparing current affairs, leaving very little time to prepare for other parts of the syllabus. Instead, one should follow one source for current affairs, prepare short notes and revise them multiple times.

Follow the trinity of 'revision, consolidation, and assessment': This should be followed once you have comprehensively completed your GS and Optional syllabus. This helps you making interconnections between various topics, resulting in better understanding and give you multiple dimensions to write in the mains examination.
Preparation strategy after prelims examination
Take rest for 3-4 days after prelims examination: this is to recuperate yourself and further dive into mains preparation with full force. In this period, you can visit your home (if you stay in a different place), watch movies, enjoy yourself with friends or just sleep.
Do not waste your time: As many students get into the habit of continuously checking answer keys of different coaching institutes and adding and subtracting their prelims score, followed by cut-off guessing. All this leads to wastage of very precious time as only a few weeks are given for mains preparation after prelims examination.
Revise your notes: at this stage, it becomes very important to limit your sources, as there is very little time and the Karol Bagh/Mukharjee Nagar market is often flooded with mains study materials. Insecurity and lack of confidence in self often lead to aspirants buying more and more study materials from multiple sources. Though one might study these materials once but can not consolidate them which is a prerequisite for effective answer writing in the mains examination.

This is why aspirants should trust themselves and stick to already read study materials and notes. Instead of going for new sources and materials, one should revise their notes multiple times.

Answer writing practice: this must become part of your regular preparation plans after you complete the basic level of the syllabus at least once. But, after prelims, one must do a lot of answer writing practice in a time-bound manner. Answer-writing must become part of your daily routine at this stage as it helps in better time management in the actual examination and also helps in recalling various points in the exam hall.

To sharpen one's writing skills, aspirants should join mock tests from reputed coaching institutes like Adda247 or buy them from the market and practice them in exam-like situations and within the allotted time period.

Allot adequate time to each paper as per their weightage in the mains examination: aspirants often end up doing the mistake of focusing too much on a specific subject/paper at the cost of neglecting other papers.

This should not be done as it is rightly said that each mark carries equal weightage in the cut-off preparation and it doesn't matter in which paper you got that number. So, it's important to give adequate time to each paper.
Follow the above steps continuously and religiously and your chances of getting into civil services increase drastically. This exam does not require high intelligence but a dedicated, consistent, and sustained effort in the right direction. Be patient, be resilient and be stubborn and you will ace this examination with flying colors. All the best to all the aspirants out there studying hard and sweating to become a civil servant.
Digital Rupee: India's National Digital Currency
Qualifying UPSC CSE examination and becoming an IAS is a dream of lakhs of aspirants but a lengthy examination process (around one year) and huge syllabus (often it is said that a UPSC aspirant has to read everything under the sun) often crushes dreams of many. But you should not worry as Adda247 provides all the required support to make your UPSC journey a successful one. We provide one-to-one mentorship and have dedicated courses for prelims, mains, and interviews. You can visit our website/App (Adda247) for more information.
Visit our website- Adda247/app/YouTube channel-UPSC Adda247 for free content for UPSC examination like live/recorded classes daily quizzes, Editorial analysis, and Mains-related articles.
 Prelims Specific Articles- 26 July 2021