Context
The RBI's July 2021 edition of the consumer confidence survey shows that urban Indians are still highly pessimistic about employment opportunities, though their confidence has marginally improved since May when the second COVID-19 wave was at its peak.
While both the Labour Force Participation Rate (LFPR) and employment rate (ER) have improved significantly after the second wave, the quality of jobs has been poor.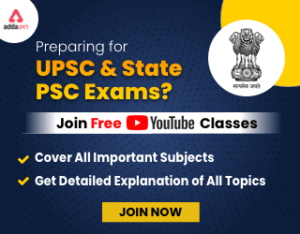 Get free video for UPSC CSE preparation and make your dream of becoming an IAS/IPS/IRS a reality
Key points
About Consumer Confidence Survey:

It is conducted by the Reserve Bank of India (RBI) every couple of months.
Coverage: It is conducted in 13 Indian Cities.

Procedure of Survey: The RBI conducts CCS every couple of months by asking households in 13 major cities about their current perceptions and future expectations on a variety of economic variables.

Dimensions of the survey: include Economic situation, Employment, Price Level, Income and Spending within 13 covered cities.
It basically surveys the perception of Indians about present economic situations compared to a year ago.

Significance of the Survey:

Indicates how optimistic or pessimistic consumers are about their expected financial situation and the future economic situation of the country.
Optimism means growth in demand leading to more production and enhanced economic growth.
Pessimism means poor expected consumption leading to reduced production and low economic growth.
The key driver of economic growth and is widely considered a leading economic indicator of household spending on consumption.
Helps in monetary policy formulation: in formulating relevant monetary policy as per the market expectations and push and pull factors.
IPCC report's Sixth Assessment Report
Additional Information
Labour Force Participation Rate (LFPR): It is "a measure of the proportion of a country's working-age population that engages actively in the labour market, either by working or looking for work", defines International Labour Organization (ILO).

It provides an indication of the size of the supply of labour available to engage in the production of goods and services, relative to the population at working age.

Employment rate (ER): The Organisation for Economic Co-operation and Development (OECD) defines ER as the employment-to-population ratio. This is a statistical ratio that measures the proportion of the country's working-age population that is employed.
Read more- List of borrowed Features of the Indian Constitution and their Source Countries