Relevance
GS 1: Changes in critical geographical features (including water-bodies and ice-caps).
Context
The Safe Water Network, USAID and WRI (World Resources Institute) India jointly convened the session on 'Making Cities Water Positive Through City Water Balance Plan' in Stockholm Water Week's first day.
Key points
Recently, Jal Jeevan Mission (Urban) was launched with focus on integrated approach for achieving urban water management to solve shortage of water in India.
One of the components of the mission is that every city must prepare a city water balance plan (CWBP), a city aquifer management plan and a city water reuse and recycle plan to understand existing gaps and propose projects for accessing funds from the mission.
To develop such a plan, cities will require sound qualitative, quantitative and spatial data as developing a comprehensive plan through traditional survey methods can often be expensive and time-consuming.
Also, cities can adopt a few approaches to leverage satellite imagery and other non-traditional data sources as a means of generating their various water plans.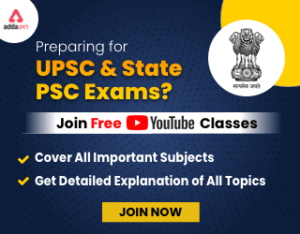 Jal Jeevan Mission (Urban)
The mission aims to provide safe and adequate drinking water through individual household tap connections by 2026 to all households in urban India.
Jal Jeevan Mission's urban track (JJM-U) is the successor of the five-year Atal Mission for Rejuvenation and Urban Transformation (AMRUT) scheme, which aimed to enhance water supply and sewerage systems in 500 cities with populations of more than 100,000.
Unique features of JJM (U)
JJM-U is applicable to all of India's 4,378 statutory towns, and is much more comprehensive in the areas of water source conservation and rejuvenation.
It aims to provide accessibility to tap water for all.
It has a component to address reuse and recycling of treated wastewater.
Rainwater harvesting: Countering Water Scarcity
Why needed?
NITI Aayog in its Strategy for New India@75 reported 30% Himalayan springs already dried up due to receding glaciers.
The hydro-electricity projects in Alaknanda and Bhagirathi have turned upper Ganga into ecological deserts.
Uranium contamination in groundwater due to mining in Rajasthan and Gujarat.
The then C&AG called the floods of Chennai a man-made disaster.