Relevance
GS 3: Indian Economy and issues relating to planning, mobilization, of resources, growth, development and employment.
Context
RBI has recently released the report of the high powered committee on Urban Cooperative Banks to frame a new RBI guidelines for urban cooperative banks which was set in February to examine the issues and to provide a road map for strengthening the sector.
The committee was headed by NS Vishwanathan, former RBI Deputy Governor.
Key recommendations
Four-tier structure
The NS Vishwanathan Panel on Urban Co-operative Banks has suggested a four-tier structure for the urban cooperative banks (UCBs) depending upon the deposits.
It has recommended splitting them into a four-tier structure and has prescribed different capital adequacy and regulatory norms for each tier.
| | |
| --- | --- |
| Tiers | Deposits |
| Tier-1 | up to ₹100 crore |
| Tier-2 | ₹100- ₹1,000 crore |
| Tier-3 | ₹1,000 crore to ₹10,000 |
| Tier-4 | over ₹10,000 crore |
Capital to Risk-Weighted Assets Ratio
The minimum Capital to Risk-Weighted Assets Ratio (CRAR) for cooperative banks could vary from 9% to 15%.
Tier-4 UCBs, however, should be allowed to function like universal banks if they meet the 9% capital adequacy ratio requirement and the leverage ratio.
Role of RBI
RBI should be largely neutral to voluntary consolidation except where it is suggested as a supervisory action.
UCB resolution
Under the Banking Regulation (BR) Act, the RBI can prepare scheme of compulsory amalgamation or reconstruction of UCBs, like it does for banking companies.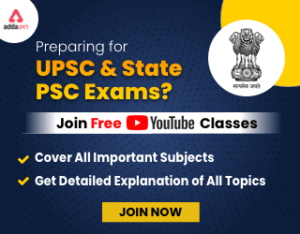 Supervisory Action Framework
A Supervisory Action Framework (SAF) should be prepared that follow a twin-indicator approach instead of triple indicators at present.

Twin-indicator approach: Only asset quality and capital measured through NNPA and CRAR should be considered.

The objective of the SAF should be to find a time-bound remedy to the financial stress of a bank.
Umbrella Organisation
The NS Vishwanathan Panel also proposed the setting up of an umbrella organization (UO) with a minimum capital of ₹300 crore and a regulatory framework similar to non-banking financial companies.

This UO is empowered to take up the role of a self-regulatory organization for smaller UCBs.
Stock Exchange
UCBs should be permitted to list and trade in a recognized stock exchange.
RBI should be empowered to declare certain securities under the Securities Contract Regulation Act.
Housing loans
The maximum limit on housing loans may be prescribed as a percentage of Tier 1 capital.
For Tier 2 UCBs, the risk weight on housing loans may be prescribed based on size of the loan and loan-to-value (LTV) ratio, in line with SCBs (Scheduled Commercial Banks).
Two Broad Factors that has hinder UCBs performance
Internal factor: Many UCBs are small and do not have either the capability – financial or human resources – and/or possibly inclination to provide technology enabled financial services.
External factor: Restrictive regulatory environment under which UCBs operates.