Relevance
GS 3: Science and Technology- developments and their applications and effects in everyday life.
Context
Recently, it was announced that India will host the second United Nations World Geospatial Information Congress (UNWGIC) in October 2022, at Hyderabad, Telangana.
Key points
The theme decided for the next year is: "Towards Geo-enabling the Global Village."
The Congress is hosted by United Nations Committee of Experts on Global Geospatial Information Management (UN-GGIM).
The objective is to improve international collaboration in geospatial information management and capacity among the member states and all the concerned stakeholders.
It is conducted every 4-years. China in 2018 hosted the UNWGIC for the first time in October.
It will be undertaken as a part of the ongoing "Azadi Ka Amrit Mahotsav".
The Congress will discuss the liberalized geospatial policy of India and how it has impacted the geospatial ecosystem.

To achieve India's vision of Atmanirbhar Bharat and the objective of a $5 trillion economy, geospatial data and map restrictions are being completely liberalised, with major changes to India's mapping policy this year, primarily for Indian firms.
What is freely available around the world does not need to be restricted in India, therefore geospatial data that was previously restricted will be freely available now.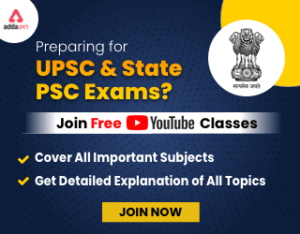 Get free video for UPSC CSE preparation and make your dream of becoming an IAS/IPS/IRS a reality
What is Geospatial data?
Geospatial data, known as geodata has location information, such as an address, area, or ZIP code, linked to a dataset.
They can also come from Global Positioning System (GPS) data, geospatial satellite imagery, telematics devices, Internet of Things (IoT), and geotagging.
India and Geospatial Technology
Lately, India has been focussing a lot on this technology. Some of the steps are mentioned below:
The Ministry of Science and Technology has recently released new guidelines for the Geo-Spatial Sector in India.
SVAMITVA scheme seeks to empower rural population through distributing e-property cards.
Sarthi, a web Geographic Information System (GIS), utilizes the new advancements in web application development with GIS tools like spatial data visualization, manipulation, analysis, and ensure easy accessibility to the user with less utilization of resources at their end.
MANCHITRAN: It is a geo-portal of NATMO (National Atlas and Thematic Mapping Organization) that allows users to see, download and give feedback about the maps and atlases and different geo-spatial data layers.
Bhuvan, is the national web-based utility which allows users to explore a set of map-based content prepared by Indian Space Research Organisation.
The Association of Geospatial Industries has released a report titled "Potential of Geospatial Technologies for the Water Sector in India".