Relevance
GS 2: Issues relating to development and management of Social Sector/Services relating to Health, Education, Human Resources.
Context
Recently, UNESCO has recently released State of the Education Report for India 2021: No Teacher No Class.
Read about UDISE Report here.
Key findings
On GER
UNESCO state of education report says that the Gross Enrolment Ratio (GER) for elementary schools has increased from 81.6 in 2001 to 93.03 in 2018-19 and stands at 1 in 2019-2020.
Overall retention is 74.6 per cent for elementary education and 59.6 per cent for secondary education in 2019-20.
Technological issues
The overall availability of computing devices in school is 22 per cent for all India, with rural areas seeing much lower provisioning (18 per cent) than urban areas (43 per cent).
Access to the internet in schools is 19 per cent all over India – only 14 per cent in rural areas compared to 42 per cent in urban areas.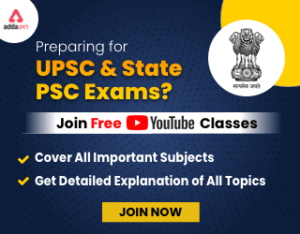 Workforce issues
According to the UNESCO report 2021, the workforce has a deficit of over 1 million teachers (at current student strength), and is likely to need to grow overall.
The total number of teachers in the system grew by 17 per cent from 8.9 million teachers in 2013-14 to 9.4 million in 2018-19.
Pupil-Teacher Ratio
The overall pupil-teacher ratio (PTR) – reflecting the effort of the state to meet the RTE Act teacher-requirement guidelines – changed from 31:1 in 2013-14 to 26:1 in 2018-19.
Women workforce
Half of India's 9.43 million school teachers are women. State to state variation in the proportion of women teachers in the workforce is considerable.
Ten recommendations by UNESCO
Improve the terms of employment of teachers in both public and private schools
Increase the number of teachers and improve working conditions in North Eastern states, rural areas and 'aspirational districts' .
Recognize teachers as frontline workers.
Increase the number of physical education, music, art, vocational education, early childhood and special education teachers.
Value the professional autonomy of teachers.
Build teachers' career pathways.
Restructure pre-service professional development and strengthen curricular and pedagogical reform.
Support communities of practice.
Provide teachers with meaningful ICT trainin
Develop teaching governance through consultative processes, based on mutual accountability.
Read about recent Government initiatives: