Relevance
GS 2: Issues related to health and education.
Context
Cabinet Committee on Economic Affairs has given its approval for continuation of the revised Samagra Shiksha Scheme (SSA) for a period of five years i.e., from 2021-22 to 2025-26.
Key points
It is an integrated scheme for school education covering the entire gamut from pre-school to class XII.
The scheme not only provides support for the implementation of the RTE Act but has also been ensuring that all children have access to quality education with an equitable and inclusive classroom environment.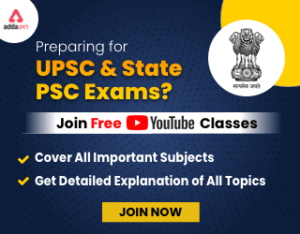 Get free video for UPSC CSE preparation and make your dream of becoming an IAS/IPS/IRS a reality
Interventions under revamped SSA
All child centric interventions will be provided directly to the students through DBT mode to enhance the direct outreach of the scheme.
Provision of training of Master Trainers for training of Anganwadi workers and In-service teacher training for ECCE (Early Childhood Care and Education) teachers.
Provision of upto Rs 500 per child for Teaching Learning Materials (TLM), indigenous toys and games, play based activities per annum for pre-primary sections in Government Schools.
NIPUN Bharat has been launched to ensure that every child achieves the desired learning competencies in reading, writing and numeracy at the end of grade III and not later than grade V.
Transport facility has been extended to secondary level at upto Rs 6000 per annum.
For out of school children at 16 to 19 years of age, support will be provided to SC, ST, disabled children, upto Rs 2000 per child per grade to complete their secondary/senior secondary levels.
Additional Sports grant of upto Rs. 25000 to schools in case atleast 2 students of that school win a medal in Khelo India school games at the National level.
Provision for Bagless days, school complexes, internships with local artisans, curriculum and pedagogical reforms etc included.
Training for 3 months to the girls for inculcating self-defence skills under 'Rani Laxmibai Atma Raksha Prashikshan' and amount increased from Rs 3000 to Rs 5000 per month.
Support under   Vocational   Education   extended   to Government aided schools also in addition to Government Schools and grant/number of job roles/sections linked to enrolment and demand.
Provision of Classroom cum workshop for Vocational Education in schools serving as Hub for other schools in the neighbourhood. Provision of transport and assessment cost for schools serving as spokes has been made.
Provision of ICT labs, Smart classrooms including support for digital boards, smart classrooms, virtual classrooms and DTH channels have been provided.
Child tracking provision included for students of Government and Government aided schools
Support for Social Audit covering 20% of schools per year so that all schools are covered in a period of Five years.