Context:
Recently, Mauritius has denied a report of Al Jazeera news agency that it has allowed India to build a military base on the remote island of Agalega.
He clarified that though two projects are in the work (a three-kilometer airstrip and a jetty), they would not be used for military purposes.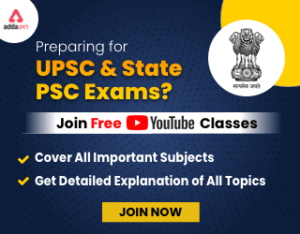 Get free video for UPSC CSE preparation and make your dream of becoming an IAS/IPS/IRS a reality
Key points About Agalega Island
Location: It is a set of two islands, located in the Indian Ocean, about 1,000 kilometers north of Mauritius island.
'Project Agalega' by India: In 2015, India had signed an MOU with Mauritius to develop Agalega Island. Under this, more than $200 million projects are being funded by India.

It includes the construction of a jetty, rebuilding, and extension of the runway, and building an airport terminal on Agalega Island.

Significance for India:

Enhancing maritime domain awareness: having a military presence on the Island will boost the maritime capabilities of the Indian navy.
Countering China: it will help in effectively countering the Chinese 'string of pearl policy' aimed at dominating the Indian ocean by placing military assets at key locations.
Safeguarding India maritime trade: 95% of India's trade by volume and 68% of trade by value comes via the Indian Ocean.
Essential Defence Services Bill 2021
Additional Information
Chagos islands: Al Jazeera report also raised fears of a repeat of the 1965 decision by Britain to separate the Chagos Islands from Mauritius and set up a joint military base with the United States on Diego Garcia.

It is presently a British overseas territory- a living legacy of Britain's colonial past.
Diego Garcia is the largest Island among the Chagos Islands and the US Military base is located here.
In 1965, three years before the independence of Mauritius (19668), Britain detached the Chagos Islands from Mauritius.
In 2019, Mauritius won the International Court of Justice (ICJ) case, which asked the United Kingdom to return the Chagos Archipelago to Mauritius.
Though ICJ judgment is only advisory in nature, it significantly weakens Britain's claim for continued presence on the Islands.