Relevance
GS Paper 2: Parliament and State Legislatures – structure, functioning, the conduct of business, powers & privileges and issues arising out of these.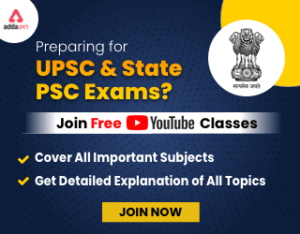 Get free video for UPSC CSE preparation and make your dream of becoming an IAS/IPS/IRS a reality
Context
Recently, the Essential Defence Services Bill, 2021, was passed in the Rajya Sabha.
Background
Earlier, the Cabinet approved the plan to convert 41 factories into seven government ­owned corporate entities for better management.
Following this, the employee unions had announced a plan to go on an indefinite
Promulgation of the Essential Defence Services Ordinance (EDSO)-2021: By the government which bans all strikes by defence-civilian employees.
Aim: To prevent the employee unions of the Ordnance Factory Board (OFB) from going on strike against the corporatisation plan that was announced.

But Employees have the right to peaceful protest.

The union government has brought the Essential Defence Services Bill, 2021 to replace the Essential Defence Services Ordinance (EDSO)-2021.
Krishna River Water Dispute: Background, Present Issues, Constitutional Provisions and Suggestive Measures
Government's reasoning for the bill:
To ensure the maintenance of essential defence services so as "to secure the security of the nation and the life and property of the public at large.
To prevent staff of the government-owned ordnance factories from going on strike.
To prohibit strikes and lockouts in any industrial establishment or unit engaged in such services.
Fast Track Special Courts (FTSCs) in India: Context, Meaning, Need, Advantages and Way Forward
Key provisions of the bill
Essential defense services: include any service in:
any establishment or undertaking dealing with the production of goods or equipment required for defence-related purposes,
any establishment of the armed forces or connected with them or defence.
services that, if ceased, would affect the safety of the establishment engaged in such services or its employees.
In addition, the government may declare any service as an essential defence service if its cessation would affect the:
Production of defence equipment or goods.
Operation or maintenance of industrial establishments or units engaged in such production, or
Repair or maintenance of products connected with defence
Amends Industrial Disputes Act, 1947: to include essential defence services under public utility services.
Defines strike: as cessation of work by a body of persons acting together. It includes:

Mass casual leave,
Coordinated refusal of any number of persons to continue to work or accept employment,
Refusal to work overtime, where such work is necessary for the maintenance of essential defence services, and
Any other conduct which results in, or is likely to result in, disruption of work in essential defence services.

Prohibition on strikes, lock-outs, and lay-offs: the central government may prohibit strikes, lock-outs, and lay-offs in units engaged in essential defence services. This can be done on the following grounds-
Sovereignty and integrity of India,
Security of any state,
Public order,
Public decency, or morality.
The prohibition order will remain in force for six months and may be extended by another six months.

Punishments for offenses: All offences punishable under the Bill will be cognisable and non-bailable.

For illegal lock-outs and lay-offs: Violators will be punished with up to one-year imprisonment or Rs 10,000 fine or both.
Punishment for illegal strikes: Persons commencing or participating in illegal strikes will be punished with up to one-year imprisonment or Rs 10,000 fine or both.

Sunset clause: It will not come into effect unless it is invoked and is in place for only one year after which it will lapse.
Read more Prelims Specific Articles- 5 August 2021