Relevance
GS 3: Indian Economy and issues relating to planning, mobilization, of resources, growth, development and employment.
Context
Recently, Ministry of Textiles has approved the continuation of Comprehensive Handicrafts Cluster Development Scheme is one of the handloom industry scheme in India for the promotion and development of handicraft sector and artisans.
Key points
CHCDS financial outlay: Rs 160 crores.
The scheme will continue up to March 2026.
Under this scheme, the handicrafts artisans will be provided infrastructural support, market access, design and technology up-gradation support.
CHCDS objectives
CHCDS scheme aims to create world-class infrastructure that caters to the business needs of the local artisans & SMEs to boost production and export.
Its objective includes setting up these clusters to assist the artisans & entrepreneurs to set up world-class units with modern infrastructure, latest technology, and adequate training.
It also provides human resource development inputs, coupled with market linkages and production diversification.
1000 Day Plan for 1 trillion Dollar Digital Economy
CHCDS interventions
Soft interventions like Baseline Survey and Activity Mapping, Skill Training, Improved Tool Kits, Capacity Building, etc will be provided.
Hard interventions like Common Facility Centers, Emporiums, Raw Material Banks, Trade Facilitation Centers, Common Production Centers, Design and Resource Centers will also be granted.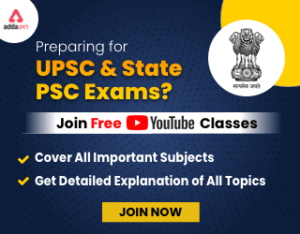 CHCDS focus
The focus will be on integration of scattered artisans, building their grass root level enterprises and linking them to SMEs (Small and Medium Enterprises) in the handicrafts sector to ensure economies of scale.
The mega handicraft clusters having more than 10,000 artisans will be selected for overall development under this scheme.
Guidelines for Poultry Farming in India
CHCDS benefits
It would be beneficial for artisans and micro-entrepreneurs based in small towns and rural areas to enhance their livelihood.
A cluster approach would help them improve the quality of their products and sell more.
CHCDS can also help boost exports of textile handicrafts as the demand for such products is high across the world but there is a lack of platforms that can enable these products to grow internationally.
Common Survey to Count Elephants and Tigers
Other recent initiatives for textiles