Relevance
GS 2: Issues relating to development and management of Social Sector/Services relating to Health, Education, Human Resources.
Context
Recently, the Ministry of Education released the Unified District Information in School Education Plus (UDISE+) report 2019-20 for school education in India.
Key Points
On GER

The Gross Enrolment Ratio (GER) for school education has improved for all levels in 2019-20 as compared to the previous year.
The GER, of both boys and girls, has seen a significant improvement.
Between 2012-13 and 2019-20, the Gender Parity Index (GPI) at both secondary and higher secondary levels have improved.
On Facilities

The number of schools with functional electricity, functional computers, internet facilities, handwash facilities has improved incredibly.
On Teacher Pupil Ratio

The teacher-pupil ratio has increased at all levels of school education.
Significance of the report
GER and teacher-pupil ratio are important indicators of education improvement in any country. An increase in these parameters indicates an increase in footfalls in the schools, which implies a social inclination towards education.
An increase in toilets, drinking water facilities, electricity indicates steps towards robust infrastructure, which implies the government's efforts towards providing effective education.
Steps taken by the government to increase GER
Right to Education Act, 2009 has not only increased the GER but also decreased the drop-out rate
For the comprehensive solution, Samagra Shiksha Abhiyaan was launched. It caters to the needs of students from class 1 to class 12.
Schemes like Beti Bachao Beti Padhao, Mid-day meal scheme and Kasturba Gandhi Balika Vidyalaya have ensured that girl children should get efficient and timely education.
To give quality education to rural areas, Navodaya Vidyalayas were established. Even now, they set a high standard in school education.
Showing affirmative action, the government focussed on tribal education through schemes like the Aspirational district programme and Eklavya Model Residential Schools.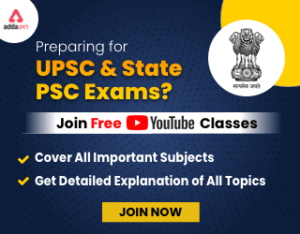 Get free video for UPSC CSE preparation and make your dream of becoming an IAS/IPS/IRS a reality
Limitations of the steps taken by the government
Annual Survey of Education Report (ASER) 2018 is an indication that GER should not be the only criteria to decide improvement in education. The report found that only around 50% of the children enrolled in Std V can read an Std II level book.
Kasturirangan Committee reported that

majority of the teachers lacks proper quality and proper training.
We have a substandard pedagogy.
We have a low focus on educational aspects of early childhood.

The funds allocated to education still hovers around 3% of the GDP.
COVID-19 has widened the digital divide between rural and urban areas, as reported by ASER 2020.
Steps needed
Higher education:

Develop world-class research institutions to attract students from around the world. Programs like the Institute of Eminence should be implemented properly.
Provide apprentice opportunities to graduates through schemes like Scheme for Higher Education Youth in Apprenticeship and Skills (SHREYAS).

Primary education:

Increase remuneration to teachers. Example- Bhutan increased the salary of teachers and doctors to an amount greater than that given to a civil servant. This increases the status of teachers and the attrition rate would decrease.
NITI Aayog, in Strategy for New India @75, recommended spending 6% of its GDP on education, by 2022.
Make education an integral part of programs like the Integrated Child Development Scheme.

We more research institutions apart from TIFR, IISc and Homi Bhabha Centre for Science Education, and we need more interaction between such institutions and teaching universities.
We need to make the undergraduate program more research-based.
Teacher training should form an important part of the school curriculum. Programs like National Initiative for School Heads and Teacher's Holistic Advancement (NISHTHA) are a welcome step.
For vocational education, National Skills Qualification Framework should be expedited upon.
Way Forward
National Education Policy 2020 is a comprehensive policy, which aims to address every issue our education system is facing. Implementing it in letter and spirit will not only help us reap the benefits of demographic dividend, but also help us achieve the targets under SDG 4.