Relevance
GS 2: Issues relating to education.
Context
NEP, 2020 has completed one year of its launch. On this occasion, let us know the policy in detail.
Key points
It is the third education policy of our country. The earlier two was launched in 1968 and 1986.

This national policy came after a gap of 34 years.

It is based on the recommendations of Kasturirangan committee.
It renames the Ministry of Human Resource Development to Ministry of Education.
It proposes a 5+3+3+4 curricular and pedagogical structure.
| | | | |
| --- | --- | --- | --- |
| Stages | Years | Class | Features |
| Foundational | 3-8 | 3 years of pre-primary and 1-2 | Flexible, multi-level, activity-based learning |
| Preparatory | 9-11 | 3-5 | Light textbooks, more formal but interactive classroom learning |
| Middle | 12-14 | 6-8 | Introduction of subject teachers for learning of more abstract concepts, experimental learning |
| Secondary | 15-18 | 9-12 | Reading in-depth, critical thinking, greater attention to life aspirations |
Elementary education
Preparatory classes or Bal vatikas for the children up to class 1.
Universal foundational literacy by 2025.
Mid-day meal scheme to be extended to preparatory classes.
Major reconfiguration of curricular and pedagogical structure.
Make early childhood care and Education an integral part of school education.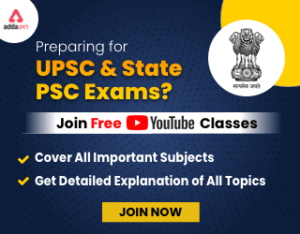 Get free video for UPSC CSE preparation and make your dream of becoming an IAS/IPS/IRS a reality
School education
Seeks to reduce load in school education curriculum.
There will be NCFSE (National Curriculum Framework for Secondary Education), which will be revised and updated once in every 5-10 years by NCERT.
A National Assessment Centre, PARAKH (Performance Assessment Review, and Analysis of Knowledge for Holistic development) will be established.
100% Gross Enrolment Ratio (GER) in preschool to secondary by 2030.
All subjects including art, music, sports, yoga, community service will be part of the curricular.
No difference between curricular activities and extra-curricular activities.
Improvement In Education: UDISE+ Report
Higher education
50% GER in Higher Educational Institutions (HEIs) by 2035.
Academic Bank of Credit to be created to provide multiple entry and exit options for students in Higher education.
The M.Phil program to be discontinued.
Multidisciplinary Education & Research University (MERU) to be created.
By 2040, all HEIs to be multi-disciplinary.
Over a period of 15-years, all HEIs to become independent and self-governing (ending of affiliation system).
Higher education institutions to be driven by two missions: Mission Nalanda and Mission Takshashila.
Vocational education
By 2025, 50% students will have vocational exposure and to serve this purpose, NCIVE (National Committee for the Integration of Vocational Education) is to be created.
Equity-based education
Special Education Zones will be created in regions where there is large population of socially and educationally disadvantaged students.
Gender Inclusion Fund to be created for holistic development of all genders, including transgenders.
Teacher education
Aanganwadi workers, having qualification up to class 12, to be given 6 months certification program and those workers having qualification less than the above, should be given a one-year diploma program.
4 years integrated stage specific B.Ed. program to be the minimum qualification for teachers.
Each teacher will participate in at least 50 hours of Continuous Professional Development.
Pupil-teacher ratio of 30:1 in normal areas and 25:1 in socio-educationally disadvantaged areas.
NCFTE National Curriculum Framework for Teacher Education) will be formulated by NCTE and NCERT by 2021.
Shutting down sub-standard teacher education institutions.
Move all teacher education programmed to large universities.
Research and Technology
National Research Foundation to be created for instilling research-based behaviour among students.
National Education Technology Forum for exchange of ideas on use of technology.
Agricultural technology parks for implementing lab to land programs.
Implementation
There will be an apex body called Higher Education Commission of India (HECI), which will resolve disputes among the following bodies.
| | |
| --- | --- |
| Bodies | Features |
| NHERA (National Higher Education Regulatory Authority) | Light but tight regulation |
| NAC (National Accreditation Commission) | Meta-accrediting agency |
| HEGC (Higher Education Grants Council) | Responsible for funding |
| GEC (General Education Council) | frame expected learning outcomes for higher education programmes. |
Language
Medium of Instruction should be mother tongue till class 5. It, however, is preferable upto class 8.
Promotion of Indian classical language.
Indian Institute of Translation and Interpretation to be created.
3 new national institutes for Pali, Prakrit and Persian language.