Relevance
GS 1: Geographical features and their location-changes in critical geographical features (including water-bodies and ice-caps) and in flora and fauna and the effects of such changes.
GS 3: Disaster and disaster management.
Context
Nine tourists died in a landslip in Kinnaur district of Himachal Pradesh.
It, again, points to the fragility of the ecology of the Himalayan States.
Extraordinarily heavy rain left the hill slopes unstable and caused floods in built-up areas. The descending boulders from destabilised terrain has become a cause of worry for, even the local residents.
Beside this, western Himalayas is witnessing a few disasters in quick succession. These includes flash floods in Kangra district, flash floods in Chamoli, among others.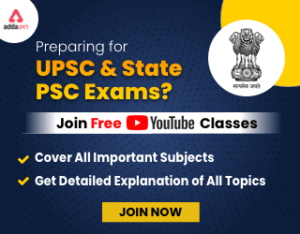 Get free video for UPSC CSE preparation and make your dream of becoming an IAS/IPS/IRS a reality
Threats to the Himalayan Ecology
The Himalayan ecosystem is susceptible to climate changes—both natural and those caused due to anthropogenic factors.
The mountains of Himalayas are relatively young and are unstable. In these situations, human exploitation of these areas further complicates the issue.
Heavy and large hydro-electric projects are causing imbalance in the Himalayan ecosystem.
Forests are being converted into agricultural lands leading to decrease in carbon sequestration and increase in carbon dioxide pollution.
Increase in global warming is leading to increased rainfall, which further increases the frequency of landslides and other natural disasters.
Unregulated growth in tourism sector is hampering the balance of nature. For example- Easing of COVID restrictions led to 'revenge tourism'.
Way forward
Early Warning System: It helps in early detection of disasters and reduce the impacts of such disasters. Better Weather Forecasting helps in proper planning and management of such disasters.
Regional Cooperation: Himalayas is not limited to any country's geographical boundaries. A transboundary coalition is imperative for a comprehensive planning, and execution of any conservative program.
Area Specific Sustainable Plan: The top-down approach should end. Assessment of present area should be done and a sustainable plan for each such areas should be developed. These plans should include the specific requirements of these fragile regions.
Ecotourism promotion: The commercial tourism should be replaced by ecotourism. The adverse effects of commercial tourism must be communicated to the tourists, and the local people should be made a stakeholder in the whole process of conserving the ecology.
Sustainable Development is not a privilege and has become a necessity today. Detailed Project Report (DPR), Environmental Impact Assessment (EIA), and Social Impact Assessment (SIA) should not be limited to papers and must become an integral part of any developmental project in the ecologically sensitive region.