Context
Recently, the Taliban seized nearly all of Afghanistan in just over a week, despite the billions of dollars spent by the U.S. and NATO over nearly two decades to build up Afghan security forces.
The Taliban militants entered Kabul on August 15 and sought the unconditional surrender of the central government. The Afghan president has already left the country.
A Taliban official said that over 90% Of Afghan State buildings including the presidential palace are under Taliban control.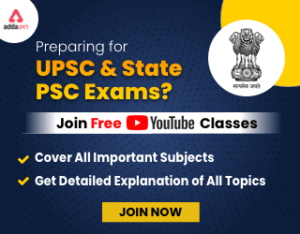 free video for UPSC CSE preparation and make your dream of becoming an IAS/IPS/IRS a reality
About Taliban
It refers to itself as the Islamic Emirate of Afghanistan. It is a Deobandi Islamist movement and military organization in Afghanistan, currently waging war within the country.

Since 2016, the Taliban's leader has been Mawlawi Hibatullah Akhundzada.

The Taliban ("students" in the Pashto language) emerged in the early 1990s in northern Pakistan following the withdrawal of Soviet troops from Afghanistan.
They started capturing Afghan territories in 1995 and by 1998, they had occupied around 90% of Afghanistan.
Belief: belief in the strict interpretation of Sharia law – such as public executions of convicted murderers and adulterers, and amputations for those found guilty of theft.
Extremely Conservative and Patriarchal:

Men were required to grow beards and women had to wear the all-covering burka.
They banned television, music, and cinema, and disapproved of girls aged 10 and over going to school.
Accused of human rights violation and cultural abuses: for example, destruction of the famous Bamiyan Buddha statues in central Afghanistan in 2001, despite international outrage.
Plastic Waste Management Amendment Rules, 2021
Key points about recent developments
Background: It was America's longest war which began after September 11, 2001, terror attacks masterminded by al-Qaeda's Osama bin Laden, then harbored by the Taliban government.
The USA and its NATO allies waged a war against militant Taliban for over 20 years and tried to establish an elected government based on the principle of democracy.
Doha peace deal 2020 between USA and Taliban: resulted in the withdrawal of American and allied forces from Afghanistan which left the present Afghanistan government weak and unprotected.
This is the reason for the rapid advancement of the Taliban forces and capturing of Kabul- the capital city of Afghanistan within a week's time.
Steps taken by Countries: lightening the advancement of Taliban forces and imminent capture of power in Afghanistan led to fear of persecution of people of various democratic countries living in Afghanistan. This has led to the evacuation of their citizens by many countries including the USA and India.

Efforts by the USA: ordered the deployment of an additional 1,000 US troops to help secure the evacuation of embassy employees and thousands of Afghans who worked for American forces.
India: India evacuated 129 passengers from Kabul through an Air India Flight. Other fights are also scheduled to bring others back to India.
Other nations are also closing their embassies and prioritizing the evacuation of their nationals.