Context
Taliban militants took over checkpoints across the city and entered the presidential palace. Afghanistan President fled the country. This makes a change in the government in Afghanistan.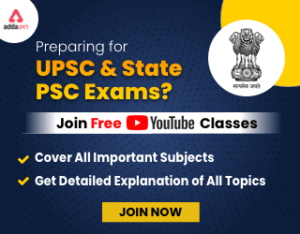 Get free video for UPSC CSE preparation and make your dream of becoming an IAS/IPS/IRS a reality
Background
Taliban is fighting to get back in power for the last 20 years when the USA and its allies invaded Afghanistan on the pretext of killing Osama Bin Laden who was responsible for the 11th September 2001 attack that blew the North Tower of the World Trade Center complex.
Recent developments:

The USA decided to withdraw from Afghanistan as it found that is not possible to defeat various opposition forces in Afghanistan. Pressure for domestic media and citizens also pushed it to withdraw its forces.
USA-Taliban Peace Deal: following the above the USA and its allies signed a peace accord with Taliban in Doha. After this withdrawal of the USA and the rule of Taliban in Afghanistan became imminent.
India's position: India has always been a supporter of the peace deal that is Afghan-owned, Afghan-led, and Afghan-controlled. As the Afghan government was part of the Doha deal, India supported and accepted the Doha Agreement (2020).
Taliban Takes control of Afghanistan
Implications for India
Political Implications

The peace accord has a provision that prevents Taliban from letting any terrorist activity on Afghan soil especially against the USA and its allies. It is not clear whether India which is not a US ally would come under it.
Pakistan might influence Taliban as it is considered close to it. Ideologically also Taliban shares closeness to Pakistan and sits opposite side to that of Indian Ideology.

Security Implications

Hardliners and extremist Taliban functioning under Pakistan's influence would threaten India's security interests both inside and outside India.
Taliban rule may also provide a breeding ground for other terrorist organizations to flourish and threaten India's interests.

Strategic Implications

Afghanistan is a gateway to Central Asian Countries and Afghanistan under Taliban control may lead to shutting this gateway for India.
International North-South Transport Corridor (INSTC), of which India is a founding member, passes through Afghanistan and aims to reconnect India with central Asian countries. Taliban rule may derail this.
Taliban rule may give the upper hand to countries like Pakistan and China which is not in the strategic interests of India.

Economic Implication

Billion dollars investment in infrastructure like Salma Dam, Afghan Parliament, etc. may not bear any economic and strategic fruits to India.
Chabahar port's future and relevance would come into question, especially with regard to trade with Afghanistan and Central Asian countries.