Relevance
GS 2: Achievements of Indians in science & technology; indigenization of technology and developing new technology.
Context
Atal Innovation Mission (AIM) NITI Aayog in collaboration with La Fondation Dassault System has launched the third series of the 'Student Entrepreneurship Program' (SEP 3.0) for the young innovators of Atal Tinkering Labs (ATL).
Key points
The theme of SEP 3.0 is based on the 'Made in 3D – Seed the Future Entrepreneurs Program'.
A team from each school (6 students and a teacher) will be allocated seed funding towards creating their own start-up, design and prototype their innovation using 3D printing, prepare marketing campaign, define product pricing and create expansion strategy.
At the end of the program, each school's start-up will participate in a playful competition and present their marketing campaign in front of experts from industry and academia.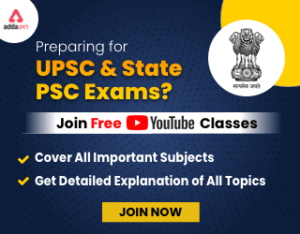 Get free video for UPSC CSE preparation and make your dream of becoming an IAS/IPS/IRS a reality
Benefits
The program will allow student innovators to work closely with Dassault volunteers and gain

Mentor support,
Prototyping and testing support,
End-User feedback,
Intellectual Property registration and Patenting of ideas,
Manufacturing support, and
Launch of the product in the market.

In addition to the development of Innovation mindset and exposure to start-up culture, school students and teachers will have a unique opportunity to interact and collaborate with French schools and French students for cultural and technical interactions.
The programme seeks to provide opportunity to school children to develop an entrepreneurial and inventive mind set, as well as suitable exposure through activities-based learning, exploration and challenges.
SEP falls in line with the vision and mission of aspirational district program and that it has given a new hope to students who were looking forward for such opportunities.
Not-for-Profit Hospital Model Study: NITI Aayog
Way forward
Industry partnerships like these are critical to nurture the inventiveness of young students, and will enable them to create our planet a better place.