Context
S-400 triumf missile system, developed by Russia, is soon expected to be delivered to India.
The deputy CEO of the air and space defense concern Almaz-Antey said that Russia will begin to deliver the S-400 surface-to-air missile defence system (SAM) by end of the year 2021.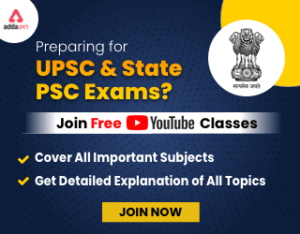 Get free video for UPSC CSE preparation and make your dream of becoming an IAS/IPS/IRS a reality
About S-400 Triumf Missile System
The S-400 Triumf is a mobile, surface-to-air missile system (SAM) designed by Russia.
It is the most dangerous operationally deployed modern long-range SAM (MLR SAM) in the world.
S-400 triumf missile system is considered much ahead of the US-developed Terminal High Altitude Area Defense system (THAAD).
Key features of S-400 Triumf Missile System
The S-400 Missile System comes with an integrated multifunction radar with autonomous detection and targeting systems.
Capability to defend against multiple airborne targets: The radar can detect and track aircraft, rotorcraft, cruise missiles, guided missiles, drones, and ballistic rockets within a distance of 600km.
It can simultaneously track up to 300 targets and simultaneously engage around 80 targets (full system).
S-400 Triumf Missile System is capable of exchanging data with other defence systems such as SA-12, SA-23, and S-300.
S-400 Triumf Missile System can achieve a maximum speed of 14 Mach (17,000 km/h; 11,000 mph).
India's pursuit of S-400 Triumf Missile System
In the 2016 BRICS Nations Summit, India and Russia signed an Inter-governmental Agreement (IGA) for the supply of five S-400 regiments.
2018: India signed a US$5.43 billion (₹40,000 crores) deal with Russia for procurement of the S-400 Triumf Missile System, ignoring the threat of US sanctions. USA's apprehensions are as following

India choosing the S-400 missile system over its Patriot PAC 3 missile system which was offered to India.
The capability of S-400 missile systems to collects electronic data from any aircraft it targets, threatening the integrity and secrecy of various US defence aircraft that India owns.
For example, India operates American-made aircrafts such as the AH-64E Apache attack helicopter and the C-17 Globemaster heavy transport aircraft.

2021: The Russian government has informed that it will deliver the S-400 Missile System to India by the End of 2021.