NITI Aayog Report: Relevance
GS 2: Issues relating to development and management of Social Sector/Services relating to Health, Education, Human Resources.
NITI Aayog Report: Context
NITI Aayog Report: Key points
The suggestions largely were related to improving the learning outcomes.
The recommendations were released as part of a report Systemic Transformation of School Education.
They are based on findings of NITI Aayog's Sustainable Action for Transforming Human Capital (SATH-Education) initiative.
The steps undertaken by these states under SATH initiative resulted in an average 20% improvement in the education system in the past few years.
The report highlighted that though Right to Education Act has ensured over 96% enrolment of students in age group 6-10 years, learning outcomes did not reflect the improved quality of education.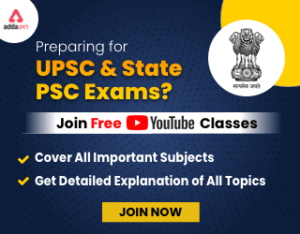 NITI Aayog Report: Suggested Measures
School education, especially, the preschool level, should be more inclusive. In our school-level learning process, no one should be left behind or have disadvantage.
The NITI Aayog Report 2021 proposed interventions in five key areas:

focus on academic reforms,
strengthening human capacity,
strengthening administrative systems, driving accountability and
creating a shared vision for change.

States should prepare a Learning Outcome Framework (LOF) to resolve the gap between learning outcome and the GER issue.
The report also highlighted the need to simplify the assessment process and the need for learning enhancement programmes.
States need to implement remediation in campaign mode for 4-5 years to bring all children to grade-level.

About SATH-E
Project SATH-E, 'Sustainable Action for Transforming Human Capital-Education', was launched in 2017 to identify and build three 'role model' States for the school education sector.
After an elaborate selection process, Jharkhand, Odisha and Madhya Pradesh were chosen.
The first phase of SATH-E was completed in March 2020.

SATH-E achievements
Learning enhancement programme/remedial teaching with workbook support for approximately 2.3 crore students implemented.
Academic monitoring of schools and students streamlined, with nearly 1.5 lakh inspections carried out every month.
Comprehensive rewards and recognition programmes, including external certifications, initiated.
Assessment reforms, including spot testing and learning tracking formats, introduced.
Multiple rounds of teacher training
In Madhya Pradesh, 30% of the students moved from lower-level foundational literacy, numeracy learning cohorts to the highest learning level for grades 3–8 in two years of the 'Dakshta Unnayan' learning enhancement programme.
In Odisha, average improvement of 10–15% observed in learning outcomes due to the 'Ujjwal-Utthan' learning enhancement programme.
In Jharkhand, 12% improvement across most competencies was recorded through the 'Gyan Setu' learning enhancement programme.
With the onset of the Covid-19 pandemic, SATH-E adapted itself as 'Digi-SATH' to provide undeterred support via digital mediums.
Under the Digi-SATH initiative, MP's 'Hamara Ghar Hamara Vidyalaya' and 'Digi-LEP' (or 'Digital Learning Enhancement Programme'), Odisha's 'Shiksha Sanjog' and 'Shiksha Sampark', and Jharkhand's 'Hamara Doordarshan Hamara Vidyalaya' have been providing online education and teacher training.
Important NITI Aayog reports for UPSC
NITI Aayog's Geospatial Energy Map of India
NITI AAYOG Handbook on Sustainable Plastic Management
Not-for-Profit Hospital Model Study: NITI Aayog
Health Insurance for India's Missing Middle
Best Practices in the Performance of District Hospital Report