Relevance
GS 2: Issues relating to development and management of Social Sector/Services relating to Health, Education, Human Resources.
Context
Recently, NITI Aayog has released a report titled, 'Best Practices in the Performance of District Hospital' where it has accessed the performance the district hospitals across the country.
This report is the first-ever performance assessment of district hospitals undertaken across the country.
A few months ago, NITI Aayog released a report on Not-for-Profit Hospital Model Study.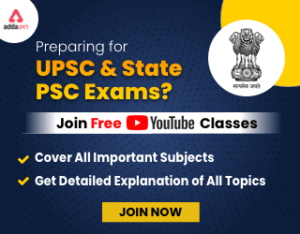 Key findings
Average number of functional beds in a district hospital per 1 lakh population

On an average, a district hospital in India has 24 beds per 1 lakh population.
The number of functional beds in a district hospital ranges from 1 to 409 beds per 1 lakh population.
Puducherry had the highest average beds in the country with a district hospital in the UT having an average of 222 beds per 1 lakh population, while Bihar had the lowest average of 6 beds per 1 lakh population.

Ratio of doctors

Doctors prescribed by IPHS (Indian Public Health Standards).
| | |
| --- | --- |
| Beds | Doctors |
| 100 | 29 |
| 200 | 34 |
| 300 | 50 |
| 400 | 58 |
| 500 | 68 |
Overall, 189 of 707 district hospitals were found to meet the doctor to bed ratio as per IPHS norms.
Uttar Pradesh had the highest proportion (12.7%) of doctors in position at district hospitals meeting IPHS norms, followed by Karnataka. However, looking at the percentage of hospitals in each State/UT that meet the IPHS norm, only Chandigarh, Dadra and Nagar Haveli, and Goa had all district hospitals fulfilling IPHS norms for positioned doctors.
Availability of core health services

A total 101 out of 707 hospitals fulfilled the criteria of having all 14 functional specialties belonging to States/UTs
. Tamil Nadu had the highest proportion (16.8%; 17/101) of hospitals with all functional specialties, followed by Karnataka (13.9%; 14/101)

Availability of diagnostic testing services

Only 21 hospitals belonging to States/UTs fulfilled the criteria of having all diagnostic testing services available.
Karnataka had the highest proportion (28.6%) of hospitals with all support services, followed by Telangana (19%).

Bed Occupancy ratio

Bed occupancy rate = (Total number of inpatient bed days added for a year × 100) / (Total Functional Beds × 365)
The bed occupancy rate in many hospitals (n=123) were found to exceed 100% occupancy rate because the government hospitals cannot deny admission to patients.
Of 707 hospitals, a total of 182 hospitals had bed occupancy rate of 90% or higher.
Uttar Pradesh (14.8%) had the highest proportion of hospitals with bed occupancy rate greater than or equal to 90%, followed by Madhya Pradesh (10.9%),
Suggestions
To the Ministry of Health and Family Welfare

Strengthen HMIS system
Increase regular trainings on digitisation

For the states/UTs

Increase resources to improve quality at district hospital
Maintain uniformity and continuity in data entry
Strengthen the health system
Increase accountability

For district hospitals

Improve maintenance of records
Encourage maximum participation
Increase both in-person and digital trainings