Relevance:
GS 2: Issues relating to development and management of Social Sector/Services relating to Health, Education, Human Resources.
Context
Recently, NITI Aayog has released a report on the not-for-profit hospital model in India.
Not-for-profit hospitals: What are they?
These hospitals, as the name suggests, do not have making money as their prime objective. The fees, above the cost of service, are re-invested in the hospital. This is a kind of charitable organisation, and is more popular in the developed countries like the US.
Key Points
The cumulative cost of care at not-for-profit hospitals are far lesser than the for-profit hospitals.
Almost all the identified not-for-profit hospitals are empanelled with either state or central governments through schemes like Ayushman Bharat.
Salaries of doctors, in the not-for-profit hospitals, are 50-75% lower than the market standards.
On the infrastructure front, 90-95% are general ward beds in these hospitals.
Not-for-profit hospitals have lower operating costs as compared to for-profit hospitals.
Categories of such hospitals: Faith-based hospitals, Community-based hospitals, Cooperative hospitals, and private trust hospitals.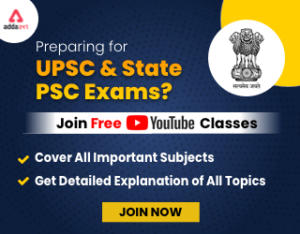 Get free video for UPSC CSE preparation and make your dream of becoming an IAS/IPS/IRS a reality
Significance of not-for-profit hospitals
India's policies and programmes aims to achieve Universal Health Coverage by 2030. This objective demands a comprehensive analysis of healthcare infrastructure in our country.
These institutions provide affordable and accessible health care to people.
Although various institutions have been established for different purposes, this sector provides not only curative healthcare, but also preventive healthcare.
It links healthcare with social reform, community engagement, and education.
India has a much lower bed density than the rest of the world. The public hospitals are overstretched. So, loads of health care provision shift towards the private sector, which generally provides health care at a much higher cost. In this background, focussing on non-for-profit hospitals could have a multipronged benefit.
The expertise of these hospitals can come to much better use in rural areas, where the issue of limited finance persists.
Limitations
According to the report, not-for-profit hospitals account for only 1.1% of treated ailments, while for-profit hospitals it is 23.3%, as of June 2018.
According to the report, while for-profit hospitals account for 55.3% of in-patients, not-for-profit hospitals account for 2.7% of in-patients in India.
People remain unaware of the services rendered by the not-for-profit hospitals.
According to the NSSO 75th round survey, for-profit accounts for 55.3% of in-patients, while for not-for-profit hospitals, it is just 2.7%.
PM Formalization of Micro Food Processing Enterprises (PM-FME)
What needs to be done?
NITI Aayog recommends 100% income tax exemption for donations (against the 50% exemption given earlier), quick release of funds from government schemes and grants to strengthen the not-for-profit hospitals.
NITI Aayog also recommended allowing not-for-profit hospitals to use Primary Health Care infrastructure to take healthcare to rural India.
High performing hospitals should be involved in Public-Private Partnership (PPP) models for managing primary health care and operating government facilities.
Not-for-profit hospitals could be given working capital loans with lower interest rates.
The long-pending reimbursements should be cleared soon to maintain their financial viability.
A mechanism should be developed to rank such not-for-profit hospitals based on their operational efficiency.
A national level directory, in the lines of National Health Resource Repository, should be created to effectively monitor the operations and of not-for-profit hospitals.
Way Forward
A collaborative and coordinated approach, among the different institutions—government, private, Civil Society Organisations (CSOs)—is needed to achieve the objectives under SDG 3 and the aims of Astana Declaration.