Health Insurance for India's Missing Middle: Relevance
GS 2: Issues relating to development and management of Social Sector/Services relating to Health, Education, Human Resources.
Have you cleared UPSC CSE Prelims 2021? Register Here for Free Study Material
Health Insurance for India's Missing Middle: Context
NITI Aayog has recently released a report titled, 'Health Insurance for India's Missing Middle' where it has reported that 40 crore 'missing middle' has no financial protection for health.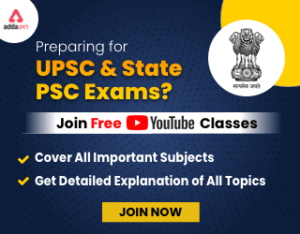 'Missing middle' meaning
The 'missing middle' is a broad category which lacks health insurance, positioned between the deprived poorer sections, and the relatively well-off organized sector.
The deprived and poor sections receive Government subsidized health insurance, while the relatively well-off in the organized sector of the economy are covered under social health insurance, or private voluntary insurance.
The missing middle refers to the non-poor segments of the population who remain prone to catastrophic, and even impoverishing health expenditure, despite the financial capacity to pay for contributory health insurance.
The missing middle constitutes the self-employed (agriculture and non-agriculture) in rural areas, and a broad array of occupations – informal, semi-formal, and formal – in urban areas.
NITI Aayog's Geospatial Energy Map of India
Health Insurance for India's Missing Middle: Key findings
Low Government expenditure on health has constrained the capacity and quality of healthcare services in the public sector.
At least 30% of the population, or 40 crore individuals – called the missing middle in this report – are devoid of any financial protection for health.
In the absence of a low-cost health insurance product, the missing middle remains uncovered despite the ability to pay nominal premiums.
NITI AAYOG Handbook on Sustainable Plastic Management
Challenges in increasing insurance penetration
Awareness: Consumer education of health insurance, especially amongst the missing middle, is important to increase its uptake.
Identification: Targeting the missing middle segment will require a different outreach strategy which distinctly focuses on this population.
Affordability: The missing middle population is highly price sensitive. Lowering the costs of the product, where feasible, will be important to ensure affordable prices and high demand.
Not-for-Profit Hospital Model Study: NITI Aayog
Health Insurance for India's Missing Middle: Recommendations
The report has recommended three models for increasing the health insurance coverage in the country.
The first model focuses on increasing consumer awareness of health insurance,
The second model is about "developing a modified, standardized health insurance product" like 'Arogya Sanjeevani', a standardised health insurance product launched by the Insurance Regulatory Development Authority of India (IRDAI) in April 2020.

A "slightly modified version" of the standardised Aarogya Sanjeevani insurance product will help increase the update amongst the missing middle.

The third model expands government subsidized health insurance through the PMJAY scheme to a wider set of beneficiaries.

This model can be utilized for segments of the missing middle which remain uncovered, due to limited ability to pay for the voluntary contributory models outlined above.
This is the only model out of three proposed which has fiscal implications for the Government.
Though this model assures coverage of the poorer segments on the missing middle population, premature expansion of PMJAY can overburden the scheme