Context
Recently, the Kaziranga National Park has become the first National Park in India to have been equipped with satellite phones.

It will help in boosting anti-poaching measures taken by the national park personnel.
Satellite phones will give an edge to the forest personnel over the poachers and also during emergencies like floods.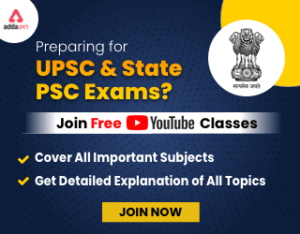 Get free video for UPSC CSE preparation and make your dream of becoming an IAS/IPS/IRS a reality
Key points about Kaziranga National Park
Geographical Location: located in Golaghat and Nagaon, in the Karbi Anglong district of Assam state, and has spread over an area of around 42,996 Hectare.

Diphlu River runs through the park.
National Highway-37 (NH 37) passes through the park.

Protection measures: It is one of India's oldest reserve areas. it was recognized as a forest reserve as early as 1905.

It was given the tag of National Park in 1974 and declared a tiger reserve in 2007.
It was also included in the UNESCO World Heritage Site in 1985 as a natural heritage site.
Recognized as an Important Bird Area by the BirdLife International.
Special Rhino Protection Force (SRPF): was set up by the Assam government to protect One-horned Rhinos in the state. Kaziranga NP has the distinction of having the largest number of One-Horned Rhinos in the world.

Fauna diversity:

Though Pobitora WLS has the highest density of one-horned rhinos in the world, Kaziranga NP is home to the largest number of one-horned rhinos in the world.
It hosts two-thirds of the world's great one-horned rhinoceroses.
It is home to the 'Big Four' species: One-horned Rhino, Elephant, Royal Bengal tiger, and Asiatic water buffalo.
High species diversity and visibility: as it is located on the edge of the Eastern Himalaya biodiversity hotspot.

Floral diversity:

It is a vast expanse of tall elephant grass, marshland, and dense tropical moist broadleaf forests.
Park also includes numerous small bodies of water resulting in a flourishing riverine ecosystem.
Recurring floods in the park acts as a regenerative force and results in a mix of wetlands, grasslands, and semi-evergreen deciduous forests.
Also read: List of Ramsar Wetland Sites in India