Jallianwala Bagh Massacre- Relevance for UPSC Exam
GS Paper1: Modern Indian history- The Freedom Struggle, its various stages, and important contributors /contributions from different parts of the country.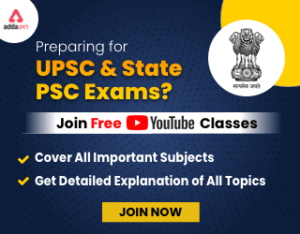 Get free video for UPSC CSE preparation and make your dream of becoming an IAS/IPS/IRS a reality
Jallianwala Bagh Massacre- Context
Recently, the Prime Minister of India has inaugurated the revamped Jallianwala Bagh Memorial.

The Jallianwala Bagh Memorial in Amritsar is now a national monument.
Jallianala Bagh Memorial- Key Points
The up-gradation project for the Jallianwala Bagh monument was sanctioned in 2019 under the National Implementation Committee to mark 100 years of the massacre.
The official memorial was only built-in 1961, long after India had gained its Independence. Since then, the site has attracted tens of thousands of visitors from all over the world.
Jallianwala Bagh Massacre- Key Points
Incident: A peaceful protest was carried out by local people against the confinement of Satya Pal and Saifuddin Kitchlew, within the premises of Jallianwala Bagh when Brigadier-General Reginald Edward Harry Dyer ordered his soldiers to open fire at the unarmed peaceful protesters.

Satya Pal and Saifuddin Kitchlew were two leaders fighting for Independence and against the implementation of the Rowlatt Act 1919.
On the afternoon of April 13, a crowd of at least 10,000 men, women, and children gathered in a park called the Jallianwala Bagh, walled on all sides but for a few small gates, against the orders of the British.
Many of them had come to the city from the surrounding region to celebrate Baisakhi, a spring festival.
General Dyer ordered his 90 soldiers to open fire on unarmed protestors in order to teach them a lesson.
Many were shot dead instantly, many tried to climb the wall and flee but in vain. Many jumped into the well located inside the park.
The Charter Act of 1833 or The Saint Helena Act 1833
Jallianwala Bagh Massacre- After Events
Proclamation of martial law in Punjab: which included public floggings and other humiliations.
Renouncement of titles:

The Bengali poet and Nobel laureate Rabindranath Tagore renounced the knighthood (which he received in 1915).
Mahatma Gandhi renounced his 'Kaiser-i-Hind' title, bestowed by the British for his work during the Boer War.

Hunter Commission: Also known as the 'disorders Inquiry Committee', was formed to inquire about the massacre.

It censured General Dyer for his actions and was directed to resign from his appointment as Brigade Commander.