Relevance
GS 2: India and its neighborhood- relations.
Context
A contract between AFCONS—an Indian infrastructure company—and Government of the Maldives was signed for construction of Greater Male Connectivity Project (GMCP), the largest-ever infrastructure project in Maldives.
Key points
The seeds of the project were planted during EAM's (External Affairs Minister) visit to Male in September 2019.
The project is funded by an Indian grant of $100 million and a Line of Credit of $400 million.
It is the biggest new development project by India, and the largest in the Indian Ocean nations.
Before this, the largest connectivity project in the Maldives was the 1.4 km Chinese-funded bridge connecting Male to the Maldives airport.
The Greater Male Connectivity Project will involve the construction of a 6.74 km long bridge and causeway link connecting the capital Male with three if its adjoining islands.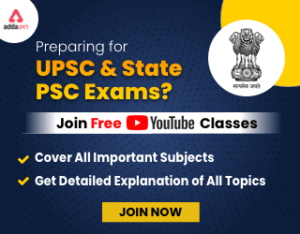 Significance
This project is expected to connect business, people, industry in Maldives.
GMCP is also expected to give a major boost to Maldivian economy.
It is also being considered a direct result of the 'India First' foreign policy of the Maldives and India's 'Neighbourhood First' foreign policy.
GMCP is conceived as an economic lifeline for the Maldives connecting the capital with the new international port planned at Gulhifalhu (also under the Indian Line of Credit) and the industrial zone at Thilafushi.
After the election of a pro-India government in 2018 in Maldives, the bilateral relation has seen an upward trend.
Since September 2018, India and Maldives have seen a number of bilateral visits including the visits by the head of the states.
Also in 2018, India had announced 800 million USD Line of Credit to Maldives.
Maldives was the first South Asian country with which India started a bilateral air bubble during the Covid-19 pandemic.
Earlier, in August 2020, India committed a five-pronged package including air, sea, intra-island and telecommunications to Maldives to help it deal with the economic impact induced by the Covid-19 pandemic.
Again, in November 2020, India and Maldives signed four Memorandums of Understanding (MoUs) to undertake various developmental projects.
Recently, in August 2021, Sri Lanka hosted the Deputy National Security Adviser-level meeting whereby India, Sri Lanka and the Maldives had agreed to work on "four pillars" of security cooperation.