Context
Recently, the GSLV-F10 rocket failed midway in its mission to put into orbit the Earth Observation Satellite (EOS-03).
As per the ISRO, the Cryogenic Upper Stage ignition did not happen due to a technical anomaly leading to the failure of the mission.

It must be noted here that, the cryogenic engine in GSLV-F10 is of a Russian design originally, unlike that of the GSLV Mark III rocket, which is indigenous.

About the GSLV-F10: It was a three-stage engine rocket, with the first being solid fuel and the four strap-on motors by liquid fuel; the second was liquid fuel, and the third a cryogenic engine.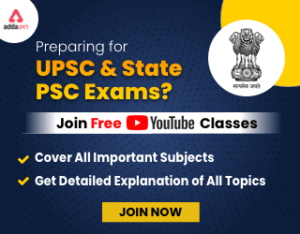 free video for UPSC CSE preparation and make your dream of becoming an IAS/IPS/IRS a reality
Key points
About GSLV rockets: It is a three-stage heavy-lift launch vehicle developed by ISRO. They are the largest launch vehicle developed by India.

Development for the GSLV rockets began in the early 2000s, with the first launch planned for 2009-2010.
A Geosynchronous Satellite Launch Vehicle (GSLV) rocket consists of three stages-
First stage: consists of a solid rocket motor and four liquid strap-ons.
Second stage: consists of Vikas engine/engines (a family of liquid-fueled rocket engines conceptualized and designed by the Liquid Propulsion Systems Centre in the 1970s).
Third stage: consists of an indigenously developed (by the Liquid Propulsion Systems Centre) cryogenic engine.
GSLV Mark-II rockets: It is a fourth-generation launch vehicle.

Payload carrying capacity: It can place 2500 kg satellite in Geo-synchronous orbit and 5000 kgs satellite into low earth orbit.
First successful launch: GSLV-D5 (launched in 2014) was the first successful flight of the GSLV Mark-II using the indigenously developed cryogenic engine.

GSLV Mark-III Rockets: It is the most capable launch vehicle India has. Its three stages consist of solid boosters, liquid motor, and cryogenic upper stage.

Payload Carrying Capacity: It is capable of putting a communication satellite of 4 tonnes into Geo-synchronous Transfer Orbit (GTO) and 10 tonnes satellite into Low Earth Orbit (LEO).
First successful flight: taken in December 2014 when it successfully carried a crew module to a height of 120km.
Some of the successful flights by GSLV Mark-III:

CARE (Crew Module Atmospheric Re-entry Mission), Dec 2014.
GSAT – 19 Mission, launched in June 2017.
GSAT – 29 Mission, launched in November 2018.
Chandrayaan 2 Mission, 2019.
Read more-Consumer Protection Act of 2019