Relevance
GS 3: Effects of liberalization on the economy, changes in industrial policy and their effects on industrial growth.
Context
Ministry of Commerce & Industry has announced a Rs 12,400-crore outlay for the Remission of Duties and Taxes on Exported Products (RoDTEP) export promotion scheme.
Key points
The scheme for zero rating of exports will boost our exports & competitiveness in the global markets.
It is based on the globally accepted principle that taxes and duties should not be exported, and taxes and levies borne on the exported products should be either exempted or remitted to exporters.
It is going to give a boost to Indian exports by providing a level playing field to domestic industry abroad.
It is expected that exporters would benefit from better rates for fresh orders.
Employment-oriented sectors like marine, agriculture, leather, gems & jewellery are covered under the scheme.
Other sectors like automobiles, plastics, electricals and machinery will also get support.
At present, sectors like pharma and steel are not included.

Pharmaceutical products such as formulations, APIs (Active Pharmaceutical Ingredients), and speciality chemicals awaits inclusion.

In sectors like electricals, glass valves and tubes for products are included under the scheme.

This will benefit the small component manufacturers that make and export these products.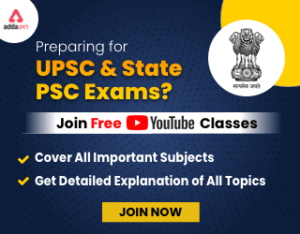 Get free video for UPSC CSE preparation and make your dream of becoming an IAS/IPS/IRS a reality
What is RoDTEP scheme?
Under the RoDTEP, various Central and State duties, taxes, and levies imposed on input products, among others, would be refunded to exporters.
It has succeeded the Merchandise Exports from India Scheme (MEIS) as the latter was not compliant to WTO (World Trade Organisation) regulations.
Agricultural Exports from India: Recent Performance, Challenges and Solutions
Expected benefits
The scheme will be India's biggest, and only export promotion scheme.
It is expected to significantly impact India's competitiveness, trade flows and export numbers over the next 5-10 years.
India's mission mode endeavours to achieve the $400 billion in exports this year(2021-22) will be supported by this scheme.
It will make the Indian exporters more cost-competitive and create a level playing field for them in the international market.