Relevance
GS Paper 1: Indian History- Modern Indian history from about the middle of the eighteenth century until the present- significant events, personalities, issues.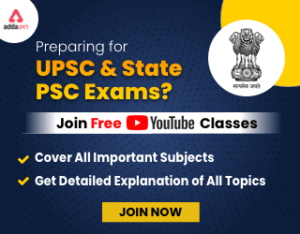 Get free video for UPSC CSE preparation and make your dream of becoming an IAS/IPS/IRS a reality
Background
Charter Act of 1813 or East India Company Act 1813 was passed by the British Parliament to renew the charter of British East India Company and continue the rule of the same in India for the next 20 years.
Earlier, the Charter Act of 1793 extended the British EIC monopoly in India for 20 years which was ending in 1813.
Continental Policy of Napoleon Bonaparte of France: led to reduced options for British traders in the European Continent. This led to increased demand by the British traders to end the monopoly of EIC in India and open the Indian market for other British Traders.

Continental System in Europe forbade the import of British goods into European countries allied with or dependent upon France.

Increasing Popularity of Free Trade Policy theory of Adam Smith: supporters of this policy believed that ending the monopoly of EIC in trade with India would result in the growth of British commerce and industry.
Opposition from the British EIC: on the grounds that the company's political and economic functions in India can't be separated.
Collegium System for the Appointment of Judges
Key Provisions of the Charter Act of 1813
The Charter Act of 1813 reasserted British sovereignty over British possessions in India.
End of trade monopoly of the EIC except for trade in tea, opium, and with China: Thus, trade with India for all commodities except Tea was thrown open to all British subjects. This lasted till 1833 when the next charter abolished the trading functions of the company.
Permission to Christian Missionaries: The Charter Act of 1813 granted permission to the persons who wished to go to India for promoting moral and religious improvements.

The missionaries were successful in getting the appointment of a Bishop for British India with his headquarters at Calcutta in the provisions of the Act.

Charter Act of 1813 regulated the company's territorial revenues and commercial profits. The company was asked to keep its territorial and commercial accounts separate.
The company's dividend was fixed at 10.5%.
Provision for Investment in Education: The Charter Act made a provision for the company to take up a greater role in the education of the Indians under them by setting aside Rs.1 Lakh.