Relevance
GS 3: Indian Economy and issues relating to planning, mobilization, of resources, growth, development and employment.
Context
Union finance minister launched the Ubharte Sitaare Fund in Uttar Pradesh for export-oriented small and mid-sized companies and start-ups to keep the "wheels of the economy moving".
Key points
The Ubharte Sitare Fund (USF) will be jointly sponsored by Exim Bank and SIDBI.
It has a size of Rs 250 crore with a green shoe option of Rs 250 crore.
The fund will invest by way of equity, and equity-like products, in export-oriented units, both in the manufacturing and services sectors.
The programme is aimed at supporting the champion sectors.
Some developed countries like Germany are helping their champion sectors identifying, supporting and hand-holding them and giving them necessary technology and fund infusion.
Ubharte Sitaare Fund would largely follow the same principal.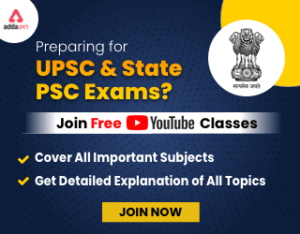 Expected Benefits
The induction of technology will itself bring a big difference to the small and medium units.
USF will help SIDBI to extend the credit and technology facility and boost capacity to go to the market to raise funds.
USF will help script a new paradigm of growth in exports.
USF would play a catalytic role in contributing to the growth of the identified companies.
USF will help in growth and diversification of India's exports.
USF will provide impetus to brand India.
USF will also boost the employment generation in the country.
The One District One Product (ODOP) scheme could become a boon for the Ubharte Sitare Fund.
Production Linked Incentive Scheme: A Complete Analysis
Alternate Investment Fund
These are privately pooled investment vehicle which collects funds from sophisticated investors, whether Indian or foreign, for investing it in accordance with a defined investment policy for the benefit of its investors.
They do not fall into the categories of conventional investment like stocks, bonds, and cash.
Alternative investments include private equity or venture capital, hedge funds, managed futures, art and antiques, commodities, and derivatives contracts.
Alternate Investment Funds are divided into 3-categories:
Category-I includes

Venture capital funds (Including Angel Funds)
SME Funds
Social Venture Funds
Infrastructure funds

Category II includes

Real estate funds
Private equity funds (PE funds)
Funds for distressed assets.

Category-III includes