World Economic Outlook: Relevance
GS 3: Indian Economy and issues relating to planning, mobilization, of resources, growth, development and employment.
World Economic Outlook: Context
In the latest World Economic Outlook report, IMF has reduced the global GDP forecast to 3.6% from the estimate of 6.1% for 2021.
Reasons for reduced global growth
Invasion of Ukraine has significantly dampened post-COVID recovery prospects.
Fresh pandemic-driven lockdowns in China's key manufacturing and trade hubs.
The reduced global forecast is much more uncertain than usual due to the 'unprecedented nature of the shock' to the world economy.
Growth could slow much more while inflation could turn out higher than expected.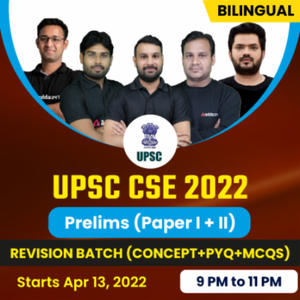 GDP forecast for India
IMF expects India's retail inflation to now average above the RBI's tolerance threshold at 6.1% and the current account deficit to touch 3.1% this fiscal year.
Reasons: higher oil prices, inflation that would exacerbate weak domestic demand, and the likelihood of a drag on net exports.
A corollary risk from higher food and fuel prices in emerging economies is heightened social unrest.
IMF has further said that ordinary families' budgets are being strained to the breaking point.
IMF has mooted decisive actions from central banks to stem inflation worries, besides warning that monetary policy tightening would raise debt servicing costs and put many low-income countries in distress.
IMF also expects employment and output to persist below pre-COVID trends till as far as 2026, amid a further dip in global growth after 2023.
Recommendations: Smoothen interest rate hikes, spur consumption, manage fragile fiscal math and currency fluctuations amid volatile foreign capital flows.
Devise a medium-term action plan to minimise the scarring effects of this 'crisis upon a crisis'.
Read current affairs for UPSC