Global Wind Report 2022: Relevance
GS 3: Infrastructure: Energy, Ports, Roads, Airports, Railways etc.
Global Wind Report 2022: Context
Recently, Global Wind Energy Council (GWEC) has launched the Global Wind Report for 2022 where it has highlighted some of its key insights, industry challenges, as well as an outlook for wind energy globally.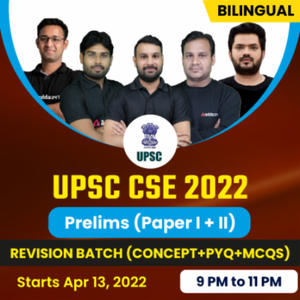 Global Wind Report 2022: Key points
The global wind industry had its second-best year in 2021, with almost 94 GW of capacity added globally, trailing behind the 2020's record growth by only 1.8%.
Europe, Latin America and Africa & Middle East had record years for new onshore installations, but total onshore wind installations in 2021 was still 18% lower than the previous year.

The decline was driven primarily by the slow-down of onshore wind growth in the world's two largest wind power markets, China and the US.
21.1 GW of offshore wind capacity was commissioned last year, three times more than in 2020, making 2021 the best year in offshore wind history.
China made up 80% of offshore wind capacity added worldwide in 2021, bringing its cumulative offshore wind installations to 27.7 GW.

This growth is astounding because it took three decades for Europe to bring its total offshore wind capacity to a similar level.
Total global wind power capacity is now up to 837 GW, helping the world avoid over 1.2 billion tonnes of CO2 annually – equivalent to the annual carbon emissions of South America.
After a year in which net zero commitments gathered global momentum, coupled with renewed urgency for achieving energy security, the market outlook for the global wind industry looks even more positive.

557 GW of new capacity is expected to be added in the next five years under current policies. That is more than 110 GW of new installations each year until 2026.
However, this growth needs to quadruple by the end of the decade if the world is to stay on-course for a 1.5C pathway and net zero by 2050.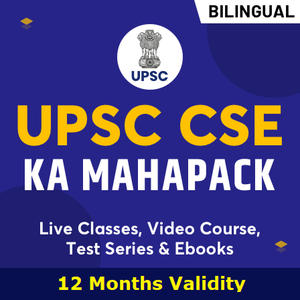 Global Wind Report India
The report highlighted that India increased its wind energy capacity by 30% (as compared to 2020) and has added 1.45 GW of wind energy in 2021.
The report acknowledges that India as the prominent upcoming hub in Asia for turbine component manufacturing and exports.
The report has also highlighted that to meet India's 2030 target of 140GW installed wind capacity, the policymakers should examine the vast, untapped onshore and offshore wind resources.
The report also said that India can add substantial wind capacity by repowering older kW-rated wind turbines through suitable repowering policy measures.
Read current affairs for UPSC