Madhavpur Mela- Relevance for UPSC Exam
GS Paper 1: Indian History- Indian culture will cover the salient aspects of Art Forms, Literature and Architecture from ancient to modern times.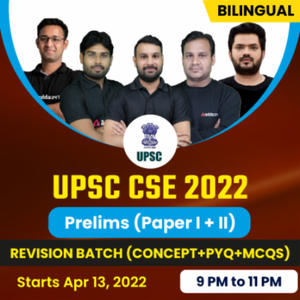 Madhavpur Ghed Mela in News
Recently, the President of India inaugurated the five-day long Madhavpur Ghed Fair at Madhavpur Ghed, Porbandar in Gujarat.
The Prime Minister of India has shared a clip from Mann Ki Baat where he elaborated on the Madhavpur Mela as a unique celebration of India's cultural diversity and vibrancy.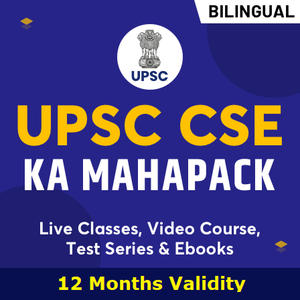 Key Facts about Madhavpur Mela
About: Madhavpur Mela (Madhavpur Ghed Mela) is being organizing since 2018 every year to celebrate the sacred union of Lord Krishna and Rukmini.
Organizing Ministry: Madhavpur Ghed Mela is being organized by the Government of Gujarat in association with the Ministry of Culture
Significance of the Place: The Madhavpur Ghed fair organized in the village associated with the life of Shri Krishna and near Porbandar, the birth place of Bapu.
Extension of the Mela: Ministry of Development of North Eastern Region is also associated in organizing the fair on a larger scale this year.

Many cultural festivals are being organized in the northeastern states on the same day.

Significance:

Madhavpur festival of connecting the people of the entire country on an emotional level is being celebrated along with the Azadi ka Amrit Mahotsav.
Through such events, people, especially the young generation gets a chance to gain knowledge about our heritage, culture, art, handicrafts and traditional cuisine.
Events like Madhavpur Mela also encourage tourism.
Azadi Ka Amrit Mahotsav- Key Points
About: Azadi Ka Amrit Mahotsav is an initiative to celebrate and commemorate 75 years of progressive India and the glorious history of its people, culture and achievements.

Azadi ka Amrit Mahotsav is an embodiment of all that is progressive about India's socio-cultural, political, and economic identity.

Celebrating People of India: Azadi Ka Amrit Mahotsav is dedicated to the people of India who have been instrumental in bringing India thus far in its evolutionary journey.

The people of India also hold within them the power and potential to enable the Prime Minister's vision of activating India 2.0, fuelled by the spirit of Atmanirbhar Bharat.

Beginning of Azadi Ka Amrit Mahotsav: The official journey of "Azadi ka Amrit Mahotsav" commenced on 12th March 2021 which starts a 75-week countdown to our 75th anniversary of Independence.
Bharat Bhagya Vidhata- Red Fort Festival