India-US 2+ 2 Dialogue 2022- Relevance for UPSC Exam
GS Paper 2: International Relations- Bilateral, regional and global groupings and agreements involving India and/or affecting India's interests.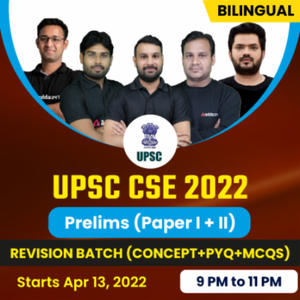 India-US 2+ 2 Ministerial Dialogue in news
India and US dialogue will hold a 2+2 ministerial dialogue to boost the strategic partnership between the two countries.
The fourth India-US 2+ 2 Ministerial Dialogue will take place from April 10-15.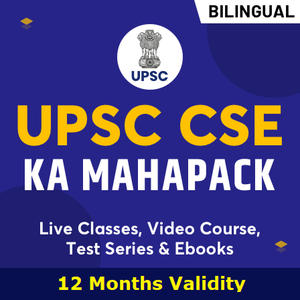 Significance of India-US 2+ 2 Dialogue 2022
The 2+2 Dialogue would enable both sides to undertake a comprehensive review of cross-cutting issues in the India-US bilateral agenda related to foreign policy.
The 2+2 Dialogue talks will also strengthen defence and security with the objective of providing strategic guidance and a vision for further consolidating the relationship.
The 2+2 Dialogue will also provide an opportunity to exchange views about important regional and global developments and ways both countries can work together to address issues of common interest and concern.
India-US 2+ 2 Dialogue 2022 will discuss pressing issues, shared global challenges – incl Russia's war against Ukraine, ending the COVID-19 pandemic, the climate crisis, upholding a free, open democratic, secure & prosperous Indo-Pacific Region.
USA-India Defense Technology & Trade Initiative
Key Facts about India-US 2+ 2 Dialogue
Background: India and USA established the 2+2 Ministerial dialogue in 2017 during PM Narendra Modi's visit to Washington DC, USA.

First, Second and Third rounds of the 2+2 Ministerial dialogue were conducted 2018, 2019 and 2020.

About: A 2+2 dialogue refers to a mechanism between two nations where two appointed ministers from each country met up to discuss their strategic and security interests.
Objective: India-US 2+ 2 Dialogue aims to enhance high-level engagements on bilateral, regional, and global issues.
India-US 2+ 2 Dialogue Framework: 2+ 2 Dialogue between India and USA includes External Affairs Minister, and Defence Minister from India and their American counterparts, the Secretary of State and Defence Secretary.
Russia Ukraine War | Russia attacks Ukraine and India's Diplomatic Dilemma
What is 2+ 2 Ministerial Dialogue?
About: 2+2 Ministerial dialogue is the highest-level institutional mechanism between the two participating countries.
Mechanism: The 2+ 2 Ministerial Dialogue is a format of dialogue where the defence/foreign ministers or secretaries meet with their counterparts from another country.
Participating Countries: India holds a 2+ 2 Ministerial Dialogue format with countries like Australia, Japan, the USA and Russia.
India-Australia Virtual Summit